As Adorers, we stand on the shoulders of the incredible women who came before us. Their lives and stories light our way along the path that began with our Foundress, St. Maria de Mattias.
Over the years, we've researched and written biographical profiles of these remarkable women. You'll find a collection of these profiles below. Please note only the profiles that have been translated to English are available.
Our Stories
History and Letters
Our history is not just the lives of individuals, but the institutions, missions, and legacy they created. In the following books, you'll find stories of their courage, perseverance, and sacrifice.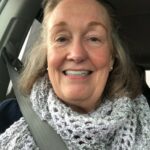 I have been in need of some soul-lifting, and rereading [Echoes in Our Hearts] has helped me.

Diane K.
Donate
We love providing these resources for free! If you enjoyed the content and you are able, please consider donating to the Adorers.