2018-2024 U.S. Regional Leadership Team
Our leadership team comprises one Regional Leader, four Regional Councilors, and a treasurer. Every six years, the vowed religious members vote to elect the leader and councilors.
Each Councilor is a liaison to individual sisters and serves on various committees and boards.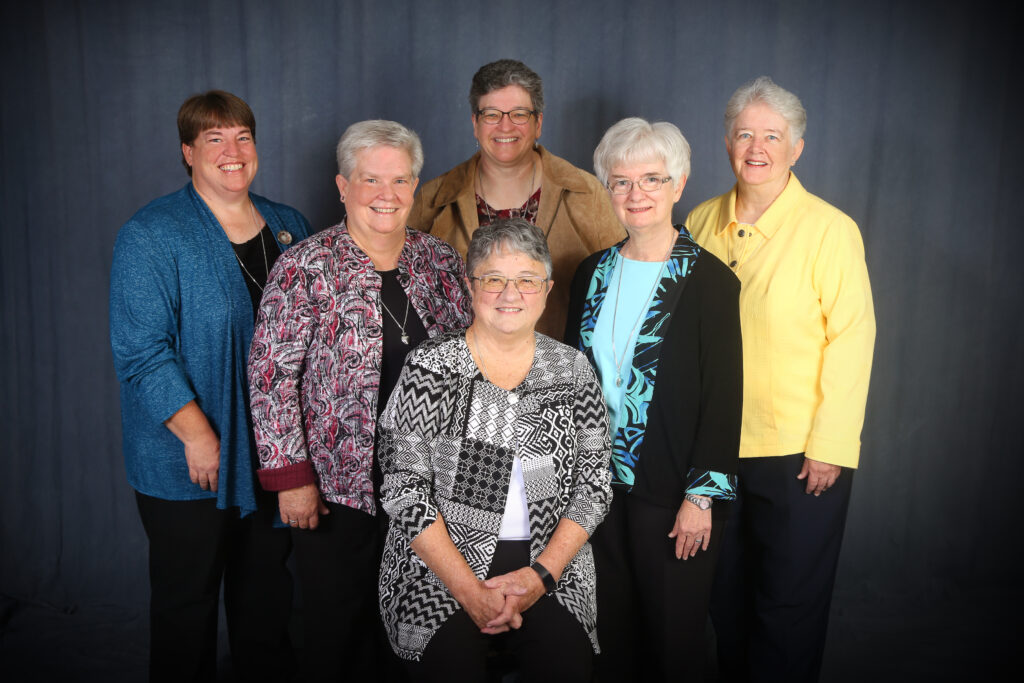 Vicki Bergkamp
Regional Leader
Mary Catherine Clark
Regional Councilor
Maria Hughes
Regional Councilor
Angela Laquet
Regional Councilor/Secretary
Janet McCann
Regional Councilor
Michelle Woodruff
Treasurer
Welcome to the web site of the Adorers of the Blood of Christ!
We are delighted to share with you our history, our hopes and dreams, and all that attracts our energy and prayer in these times.
We are an international community, but in these pages we are focused on the United States Region.
These pages are a work in progress just like all of us are, so come back often.
The women of this religious congregation are holy women, filled with courage and compassion to their dying day. You can depend on our prayers for you and all who enter into life and mission with us.
Blessings!
Vicki Bergkamp, ASC
US Regional Leader