In our time in the U.S., we have sought to meet the needs around us and serve "our dear neighbor." That's what our foundress, St. Maria de Mattias, called us to years ago. Over the years, we have established and staffed schools, orphanages, hospitals, and homes for the aged, as they were known then. Over time, they evolved into fixtures of the community.
Eventually, we entrusted the operation of our institutions to lay partners. We serve alongside our lay partners on boards of directors and as paid staff and volunteers. Our sponsored ministries continue our mission.
We founded Sacred Heart Junior College for religious and lay women in 1933 in Wichita, Kansas. It became Newman University, a private Catholic co-ed liberal arts university. Our sisters served as faculty and presidents and some of us continue to play an active role.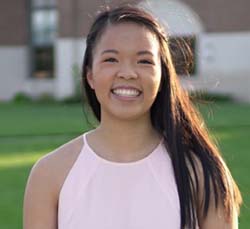 "The Adorers make Newman a great institution by fostering a community of service and by being phenomenal examples of servant leadership."

Karen D., Student
In 1983, we opened Anthony House, a shelter for women and children in the inner city of Wichita, Kansas. Rent and utility assistance came later, and in the 1990s and early 2000s, the program was renamed Center of Hope. We turned over the reins in 2001 and established an endowment to ensure it would always have operating funds. Today, our Sister Becky Balthazor runs the Center's case management program that she launched 20 years ago. Other sisters serve on the center's board.
In 1997, S. Susan Reeves, an Adorer of the Blood of Christ, and S. Glenda Reimer of the Sisters of Charity, recognized a need to help physically and psychologically abused women gain financial independence. They cofounded Wichita Women's Initiative Network (WIN), which offers emotional support and job training. WIN has become a refuge for many abused women in Wichita. We continue to serve with our lay partners on WIN's board of directors.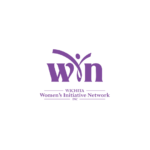 "When I found WIN, I realized this is exactly what I needed. I had safe employment, was encouraged and informed about healthy coping skills, stress management, access to psychological and spiritual therapy, and supported by the other women in the program. I felt like I was once again in control of my own life and the direction it was going. I felt like I had the support I needed to continue my journey, and to that, I will always be grateful."

Crystal C., Survivor
Senior Care
From our earliest days in the U.S., we felt called to help aging members of the community. The humble homes we founded nearly a century ago have evolved into long-term care institutions for hundreds of older adults.
Our independent living, assisted living, and nursing homes include St. Anne's Retirement Community in Columbia, Pennsylvania and Villa Maria and Maria Court in Mulvane, Kansas. Many of us serve on their boards, as volunteers, and as employees.
Support Our Sponsored Ministries
Your generosity can enable us to carry on our sponsored ministries for years to come.
Please help us continue "caring for our dear neighbor" by supporting any, or all of these missions.