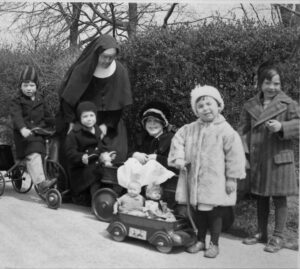 We were founded in 1834 in Acuto, Italy, by St. Maria de Mattias, who dedicated her life to advancing women and caring for her community. In the 1870s, several groups of European Adorers sailed to the United States.
Settling in the United States
These early pioneers founded orphanages, schools, and hospitals alongside a growing country. They eventually settled in Ruma, Illinois; Columbia, Pennsylvania; and Wichita, Kansas, where we remain today. We are also part of a larger international congregation with a presence in nearly every continent. 
Moving Forward as One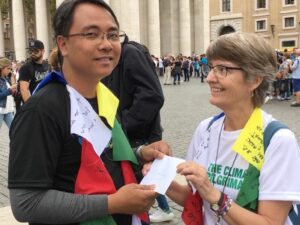 In the 1960s, religious orders were called by the Second Vatican Council to return to their roots and reevaluate their rules and customs. In response, we followed our hearts and joined the fight for civil rights and social equality. We also branched into pastoral care, retreats, and advocating for immigrants, among other ministries.
We continue to respond to the needs of the world. Over our first 150 years in the United States, each of us has responded to the urgent and fiery Spirit of our charism.