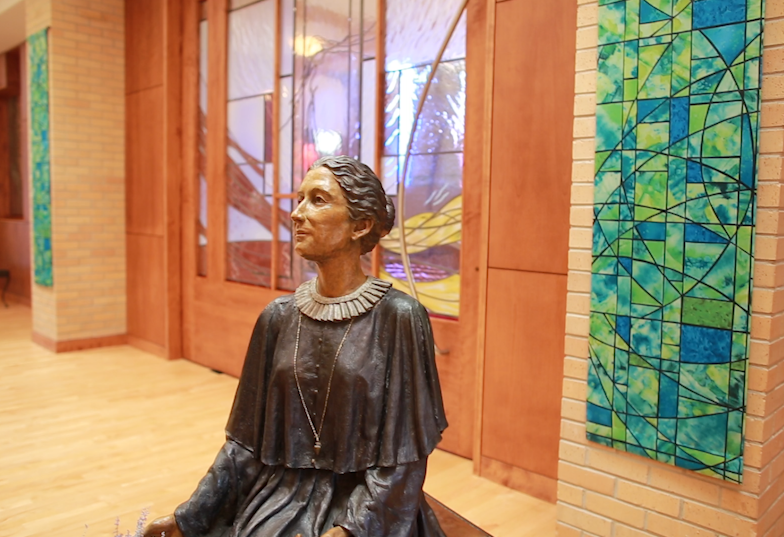 Precious Blood Spirituality
Our spirituality is based on the belief that when Jesus died on the cross, the blood he spilled flowed into all of humanity. His death and resurrection give us hope, forgiveness, eternal life, and a sense that we are interconnected. We see God's spirit in each other.
Reconciliation
The forgiveness we received in Jesus' death is a gift we feel compelled to share with each other. We are called to be a reconciling and hope-filled presence. Even beyond forgiveness, is reconciliation: the healing of broken relationships and working toward hope and healing.
Our Dear Neighbor
We believe that all people, regardless of our differences, are part of one community. We stand alongside them, help in their greatest needs, and advocate for better lives for all.