Is Religious Life Right for You?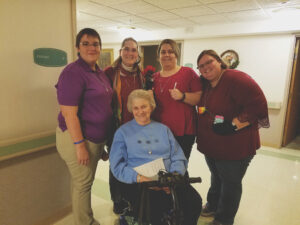 Everyone considering religious life starts his or her formation journey wondering the same thing. This question can feel overwhelming, but our goal is to explore your calling together and find the right fit for you.
Together through prayer, spiritual guidance, and exploration of yourself, God's call will become clearer. You will also learn about the ASC family, spirituality, mission, and history during the discernment process.
Becoming a religious sister is unique to each person and tailored to the individual. During this time you will not only learn about yourself, but also discover if you are called to live our spirituality in the ASC Family.
Becoming an Adorer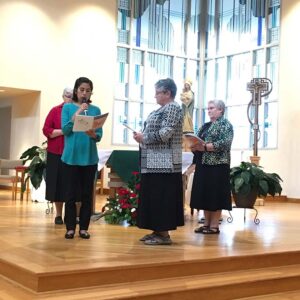 Just like pursuing a college degree, the process of becoming an Adorer is not done overnight. In fact, we pride ourselves on walking with women from initial inquiry through final vows. During this process, women will move through deeper levels of discernment just like students move from general to specific courses.
Your journey begins with the simple question, "how is God calling me?" This phase is called discernment. This process is individual and you set the pace. During discernment, you will explore yourself and your spirituality while learning about the rich history and mission of our Foundress, St. Maria de Mattias.
As your calling becomes more clear, you will begin our application process. Once accepted, you will live in community and deepen your relationships with your sisters, God, and your ministry.
Like a degree program ends with graduation, taking your final vows closes this chapter of your formation. However, formation is a lifelong journey.
Start the Conversation
Discernment can feel daunting, but you're never alone. We are here to walk this journey with you. No question is too small and we'd love to hear from you! Call or email anytime, or use the form below to get in touch.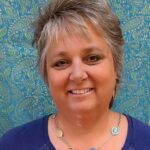 Lori Benge
Vocations Director
bengel@adorers.org
314.203.1678