Maria de Mattias' Early Life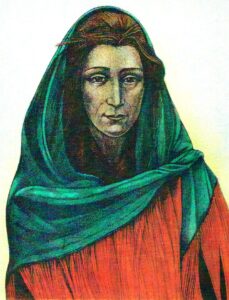 Maria De Mattias was born on February 4, 1805, into a privileged family in the small mountain village of Vallecorsa, Italy. Due to political and social upheaval in Italy at the time, many people lacked the good quality of life that she enjoyed. But even with all of her privilege, she had to teach herself to read and write because women did not receive formal education at the time. She felt a calling at a young age to change that.
She believed that the calling was from God and experienced a mystical vision at 16 that ignited her passion for improving the lives of those in her community.
Her Legacy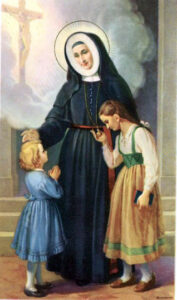 Over the next 32 years, Maria de Mattias established nearly 70 schools, most of them in under-served towns and rural areas. On the advice of Saint Gaspar del Bufalo, C.PP.S., founder of the Missionaries of the Precious Blood, and with the help of her mentor Giovanni Merlini, C.PP.S., Maria founded on March 4, 1834, the Congregation of the Sisters Adorers of the Blood of Christ. She died in 1866. 
Throughout her life, other women joined her work, forming a community that eventually opened missions in Europe, the United States, China, Brazil, Congo, Australia, and other places throughout the world. Maria was canonized in 2003, recognized for her missionary zeal. Her commitment, compassion, and courage continue to inspire those who hear her story.