Habits: The Good, The Bad, and The Holy
Want a glimpse inside the world of religious life? Look no further. "Habits" is a behind the scenes look into our lives. Each unfiltered episode tells the story of a sister's ministry and vocation, sprinkled with the humor and joy of life.
Testimonials
---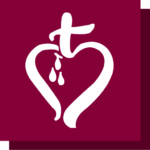 Anonymous
I love a good story and every one of the sisters has a fascinating story to tell. Their boldness to accept the next job they are offered with grace and enthusiasm is certainly something to emulate. I hope people who have not had the opportunity to interact with religious sisters will open their minds to the stories and history of these remarkable women.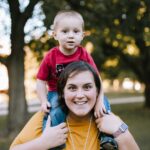 Andrea A.
This has quickly become one of my favorite podcasts! As someone who is wary of organized religion on a good day, this podcast does a great job of bridging the gap between being human and serving a higher purpose. It has made me think about things in a way that I never have and I always look forward to learning more about the women who are literally changing the world from behind the scenes.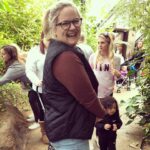 Alyssa S.
A fun and enlightening podcast about an inspiring group of women. I have nothing but wonderful things to say about this podcast and I can't wait for more episodes to be released. No matter what your religious affiliation may be, if any, I highly recommend listening in and learning about these inspiring women of faith.
Subscribe to Habits
Don't miss a single episode of Habits: The Good, The Bad, and The Holy.
Transcripts
PDF transcripts of each episode are available here.
S. Vicki Bergkamp
S 1 Ep 1
S. Diana Rawlings
S 1 Ep 3
S. Tarcisia Roths
S 1 Ep 4
S. Laurentia Koehler
S 1 Ep 8
S. Bernadine Wessel
S 1 Ep 10
S. Margaret Knoeber
S 1 Ep 11
S. Mary Kevin Rooney
S 1 Ep 13
S. Mary Schoenecker
S 1 Ep 14