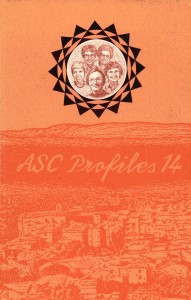 In October 1992, five Adorers were murdered in Liberia during the Civil War. Despite the dangers of the war, these women chose to remain in Liberia in solidarity with the people because they were convinced of the preciousness of every human person.
These women loved life and lived it to the full. They were immersed in the thick of it as they entered into the real meaning of the incarnation of the Son of God who came to give his life even to the point of shedding his blood. For us, this account is like a Gospel parable.
Written by Stanley J. Konieczny
© 1999 International Center of Spirituality Adorers of the Blood of Christ
Profile Excerpt
There is no good way to tell bad news, just as there are no adequate words to recount great deeds accomplished by good people. The five Martyrs of Charity of the Ruma Province, Adorers of the Blood of Christ, illustrate this dilemma. Few people knew what to say when news of the Adorers' violent deaths in late October 1992 spread around the world. And in the intervening years, many have struggled with the challenge of sharing the entire story of their lives, ministries, and deaths.