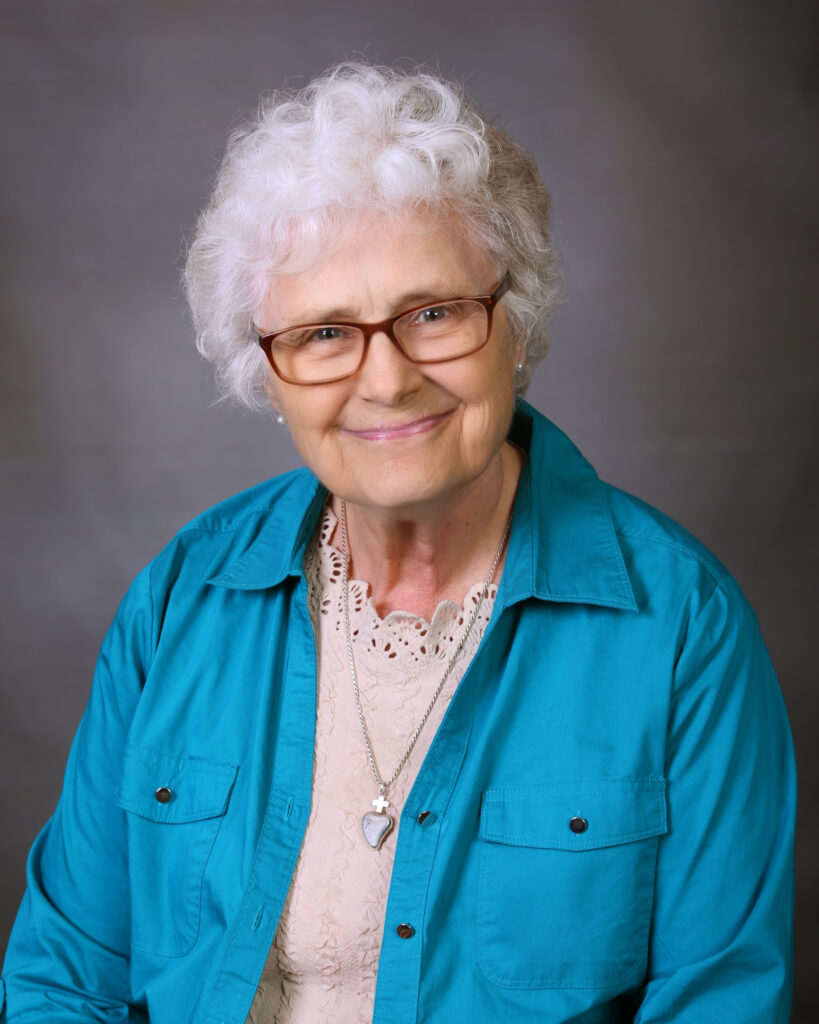 Sr. Therese Anne Kiefer celebrated 65 years as a vowed member of the Adorers of the Blood of Christ (ASC) on Friday, October 7, 2022. She made her first profession on July 1, 1957 and her final vows on July 1, 1962. This year's anniversaries were celebrated with a Mass at Benedictine Living Community, located on the grounds of the Shrine of Our Lady of the Snows. Bishop Michael McGovern, Bishop of Belleville, IL, presided at the Liturgy.
Sr. Therese Anne was born in Belle Rive, IL. to Linus and Anne Kiefer. She received her bachelor's degree in Theology from Saint Louis University in 1969 and her master's in Religious Education from Fordham University in New York in 1972. She also received a master's in Pastoral Studies from Loyola University in Chicago in 1983. She earned a certificate in Spiritual Direction from Aquinas Institute of Theology in St. Louis in 2006.
Sr. Therese Anne's 20-year ministry in elementary schools included being a teacher, a principal and an organist. She served in Illinois at St. Stephen in Flora, St. Joseph in Olney, SS. Peter and Paul in Waterloo, Sacred Heart in Dupo, Holy Family in Cahokia and in St. Louis at St. Jerome School. Her work as a Director of Religious Education and Evangelization included St. Stephen in Flora and St. Joseph in Olney, both in Illinois, and at St. Francis Xavier in St. Joseph, MO.
In community service, Sr. Therese Anne served 11 years as the Director of Ongoing Formation for the ASCs of the former Ruma province. During some of this time, she was also the Liturgist for the Ruma Center. Her work with the North American Forum on the Catechumenate included writing and conducting workshops. She also spent a year in Australia giving talks and workshops that focused on "Re-Membering" in an effort to bring former Catholics back into the Church community.
For the past 16 years, Sr. Therese Anne has worked at the Behavioral Medicine Institute in St. Louis. For as many years, she has also held a practice in private spiritual direction. She resides in South St. Louis County.