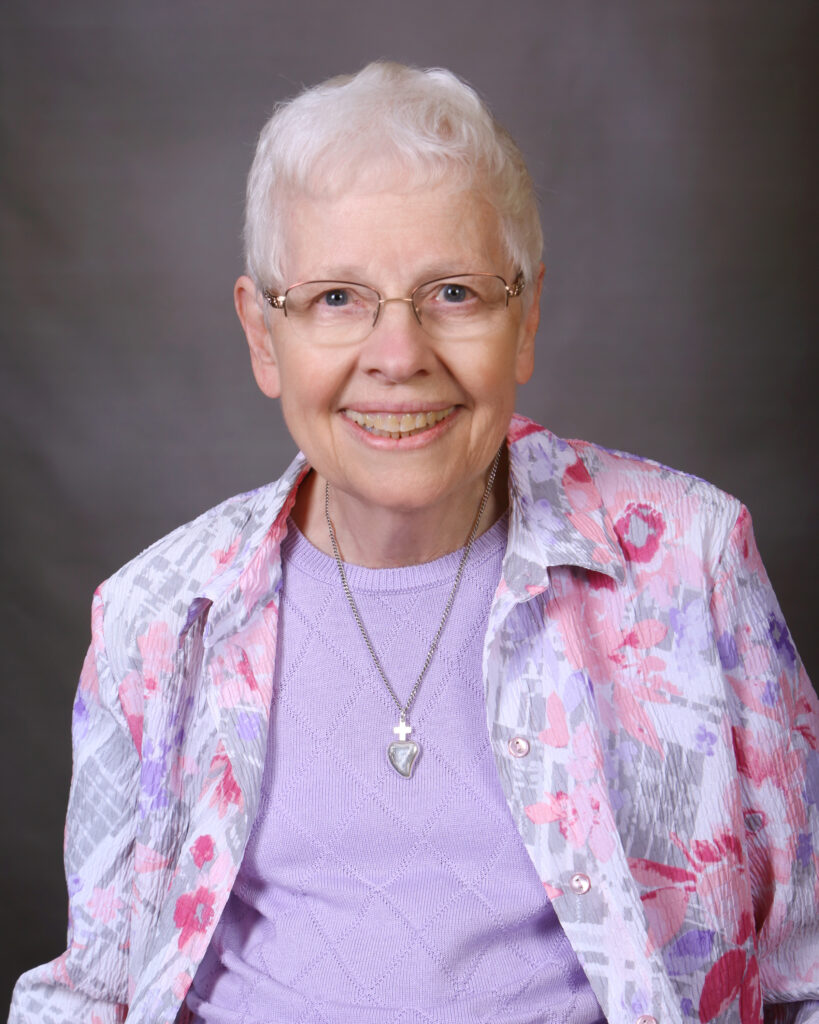 Sister Joan Marie Voss celebrated 65 years as a vowed member of the Adorers of the Blood of Christ (ASC) on Friday, October 7, 2022. She made her first profession on July 1, 1957 and her final vows on July 1, 1962. This year's anniversaries were celebrated with a Mass at Benedictine Living Community, located on the grounds of the Shrine of Our Lady of the Snows. Bishop Michael McGovern, Bishop of Belleville, IL, presided at the Liturgy.
Sr. Joan Marie was born in St. Louis, MO to Joseph and Emma Voss. She received her bachelor's degree in Business Education from Fontbonne University in St. Louis in 1965, and her master's in Spirituality from St. Mary's University in San Antonio, Texas in 1971. She earned her CPE from the Association for Clinical Pastoral Education in St. Louis and did her internship at Deaconess and Saint Louis University Hospitals.
Sr. Joan Marie's ten years as a teacher were spent in the elementary schools of St. Clare in O'Fallon and St. Mary in Chester, and at the secondary schools of Althoff Catholic in Belleville and St. Teresa Academy in East St. Louis, all in Illinois. She also served as Administrator of the Catholic Children's Home in Alton, IL. On the diocesan level, she was CCD Coordinator in Belleville, the after-school religion program, and the Executive Director of Social Concerns for the Springfield-Cape Girardeau Diocese in Missouri. For the last 25 years she has served as Spiritual Director at King's House Retreat Center in Belleville, IL.
In terms of community service ministries, Sr. Joan Marie was the director of postulants, director of novices, provincial councilor, provincial leader, general councilor and director of ongoing formation for the ASCs; the latter included coordinating annual retreats.
Sr. Joan Marie lives in Belleville and has recently begun Living Mission in Later Life.