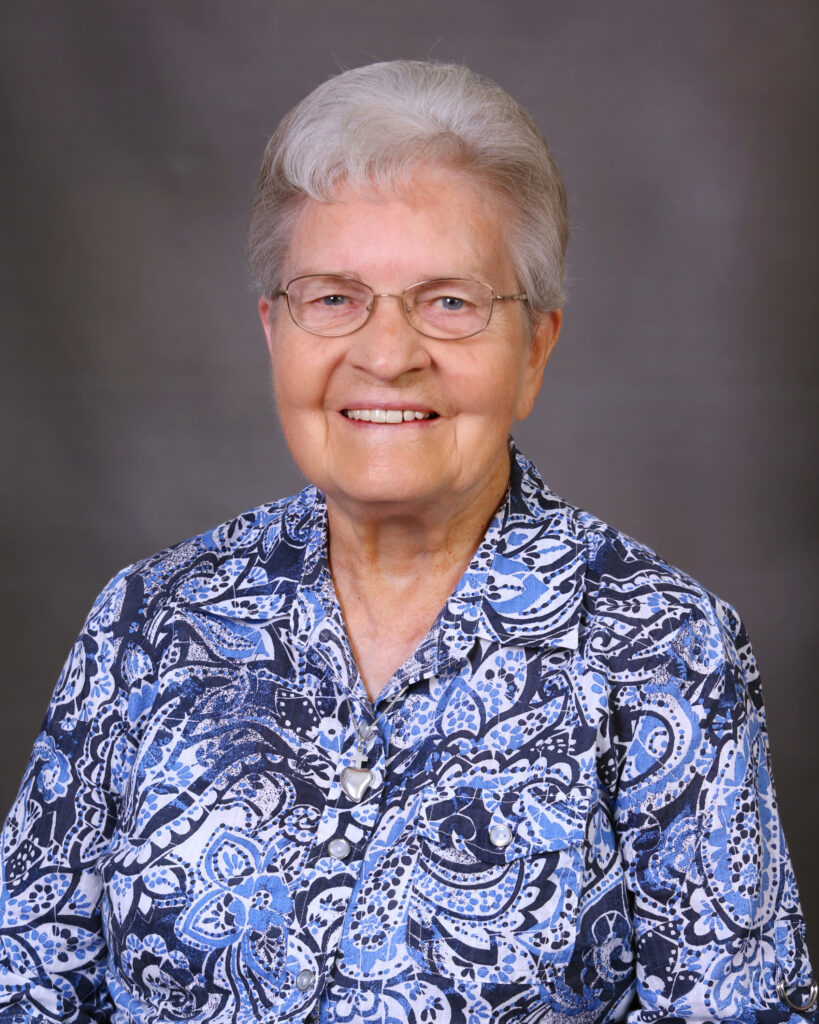 Sister Celine (Mary Gilbert) Birk celebrated 70 years as a vowed member of the Adorers of the Blood of Christ (ASC) on Friday October 7, 2022. Sr. Celine made her first profession on July 1, 1952 and her final vows on July 1, 1958. This year's anniversaries were celebrated with a Mass at Benedictine Living Community, located on the grounds of the Shrine of Our Lady of the Snows. Bishop Michael McGovern, Bishop of Belleville, IL, presided at the Liturgy.
Sr. Celine was born in Evansville, IL. to Bernard and Hedwig Birk. She earned her bachelor's degree in Elementary Education from Sacred Heart College, now Newman University, in Wichita, KS, in 1970, and her master's in Adult Religious/Elementary Education from St. Thomas University in Houston, TX, in 1980.
Sr. Celine served in elementary education for almost 20 years as teacher or principal. In Illinois, she taught at Holy Family in Cahokia, SS. Peter and Paul in Waterloo and St. Mary in Chester; in Iowa at Holy Rosary in Fort Dodge; and in Missouri at Our Lady in Festus. Other ministries included Child Care at the Catholic Children's Home in Alton, IL, and chaplain at Cardinal Glennon Children's Hospital in St. Louis.
She was part of a team based in Dahlgren, IL, that provided religious education for eight parishes. She was Director of Religious Education in St. Libory, IL, and Festus, MO, and Pastoral Associate at St. James the Greater in St. Louis. At the Ruma Center, she was Director of Pastoral Care and Director of Community Life and Mission.
When Sr. Celine began Living Mission in Later Life, she volunteered at the ASC Mission Center in St. Louis, assisting in the finance office.
Sister Celine recently moved to Benedictine Living Community where she is Living Mission in Later Life.