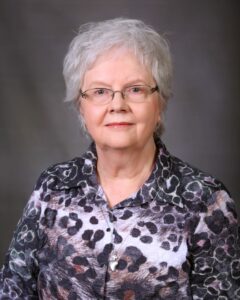 60 years as a vowed member of the Adorers of the Blood of Christ
Sister Stephanie made her first profession on July 1, 1960 and her final vows on July 1, 1966.
Sister Stephanie was born in Marysville, Kansas, to Ray and Estelle Heskamp. She earned her bachelor's degree in education from Sacred Heart College, now Newman University, in 1964. She also took post-graduate courses at the University of Wichita.
Sister Stephanie taught junior high students in Wichita, first at St. Margaret Mary School, then at St. Francis of Assisi. Since she was gifted in music, part of her day included teaching music to the upper grades. Following her years as a teacher, she transitioned to the position of parish music director, also at St. Francis of Assisi. She continues in that position today.