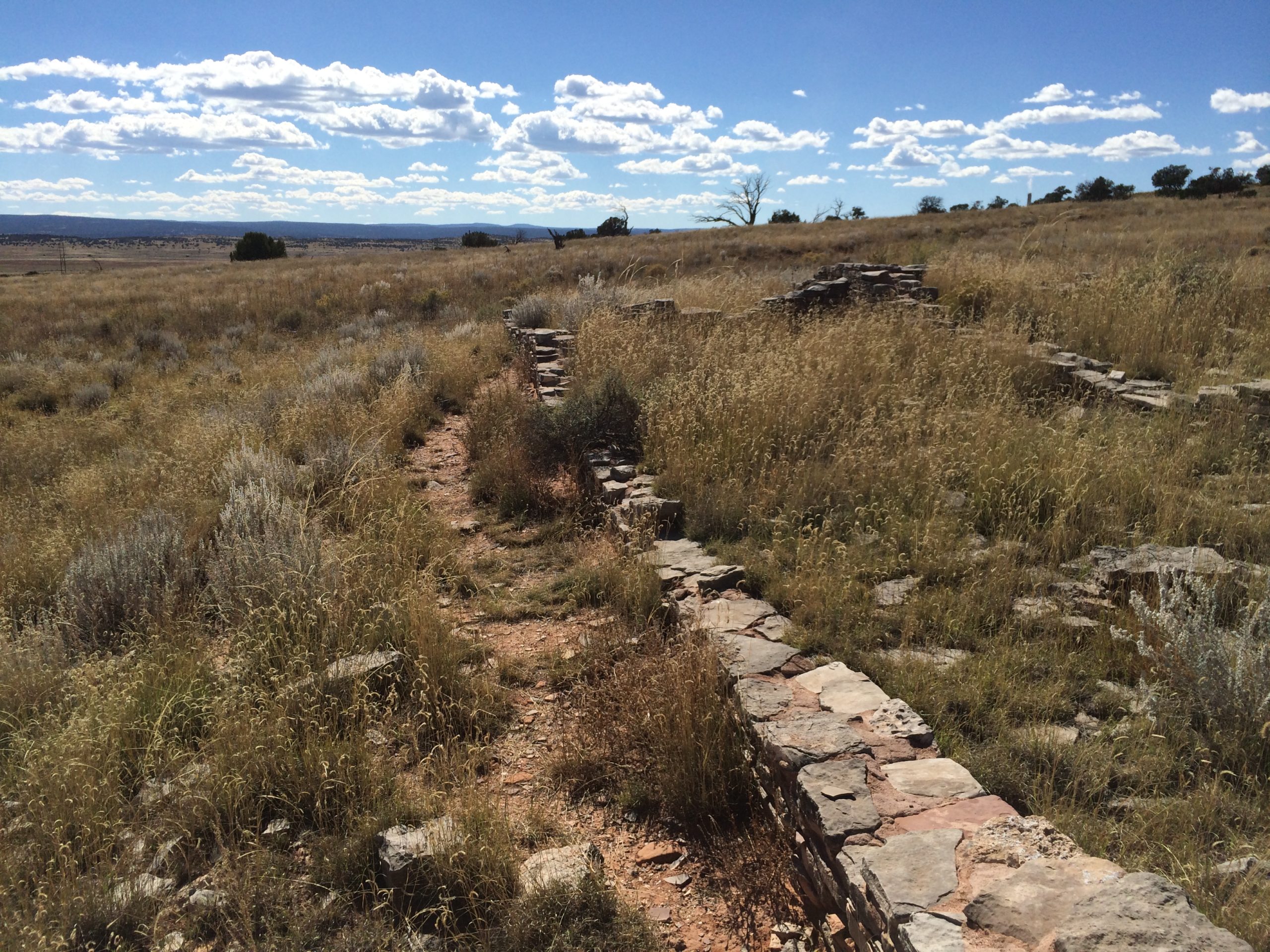 Ruma's Early Days
In the early days of the Ruma, Illinois, convent, the challenge of making something out of nothing was a common-day occurrence. That challenge often fell to Sister Theresa Billharz, who was so good at it, she earned the title of Sister Schaffnerin (treasurer or supervisor), who provided for all material needs of the struggling community.
In addition to supplying the basic requirements of the Sisters, Theresa was also the chief cook whose strong devotion to St. Joseph helped her create a meal from meager supplies. As an herbalist, she knew which wild plants could supplement garden vegetables. As a flower gardener, she adorned the grotto of Our Lady and a shrine to St. Joseph with blossoms during the summer months. As a woman dependent upon God, she had a statue of St. Joseph in the garden to protect the plants and fruit trees during the growing season.
Moving to America
Born in Kenzingen, Baden, Germany, Theresa entered the community in Gurtweil, in 1870, at the beginning of the community's migration to the U.S. Three years later, at the age of 30, she made first profession, and along with Clementine Zerr, was in the last group of Sisters to emigrate to America that same year.
Theresa was among the younger members of the community who either received the habit or made vows in a midnight ceremony behind the altar in the Gurtweil church before they departed for the United States. She made final vows on August 1, 1891 in Ruma, Illinois.The midnight ceremony probably occurred for two reasons: They wanted to receive the habit or make vows before they left Germany, and the government, hostile to Catholics, had disbanded religious communities, so they had to be careful.
The thrifty, frugal, and careful Theresa helped Clementine Zerr and Antonia Strittmatter shepherd the Sisters through years of poverty to a modest prosperity. With hard work, prayer, and a deep devotion to St. Joseph, Theresa often repeated, "Pray and work; God always gives." While some of the early records paint a charming portrait of an aging Theresa chiding St. Joseph when material goods were lacking, this valiant, strong woman left as her legacy a love for the land, a spirit of prayer, and a heritage of hard work doing what needed to be done so that the community could succeed in its mission.
Theresa Remembered
Theresa thrived in her life despite or because of the challenges she and that beginning band of sisters faced. She died a few days short of her 78th birthday and is buried in the Ruma cemetery with the original group of nine sisters who came to Ruma and all those who followed after them.