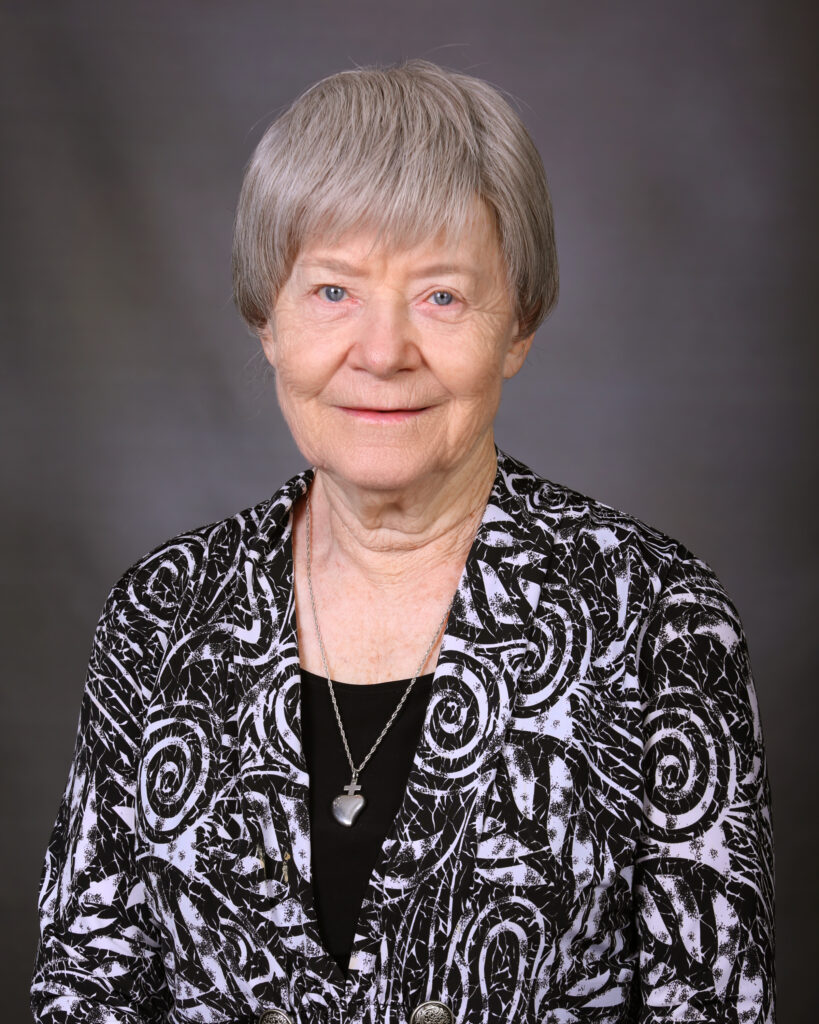 Sr. Rita (Mary Dominic) Schilling, ASC celebrated 70 years as a vowed member of the Adorers of the Blood of Christ (ASC) at the Wichita Center on May 29, 2022. She made her first profession on July 1, 1952 and her final vows on July 1, 1957.
Sr. Rita was born in Prairie du Rocher, IL, to Dominic and Frances Schilling. She received her bachelor's degree in Theology from Saint Louis University in 1969, her master's degree in Religious Education from Loyola University in Chicago in 1973, and her Certificate in Pastoral Studies from the Jesuit School of Theology in Berkeley, CA, in 1985. She held elementary teaching certificates in both Missouri and Illinois.
Sr. Rita's ministry in elementary teaching for 14 years included primary grades in Murphysboro, Alton, Taylorville and Columbia, all in Illinois. She taught in New Hamburg, MO, while also serving as principal. Her ministry in parish work for almost 30 years included teaching after-school religion for several parishes in Southern Illinois; being the Director of Religious Education at St. Mary's in Taylorville, IL; and serving as director of both school and adult education at St. Raphael in Naperville, IL. Her ministry as Pastoral Associate in Petersburg, Lockport, and Herrin, IL, and West Chester, Ohio included the roles of Liturgist, Director of Religious Education and Outreach services.
In community service, Sr. Rita was a member of the ASC Vocation Office for 14 years, working primarily with the Life Choices Program, which helped young women discern their ministry in life. In this role, Sr. Rita gave more than 20 workshops and presentations to various religious communities, high school religion teachers, parishes, health care groups, youth conferences and organizations like the Serra Club, which focuses on vocations. Her vibrant personality suited her well for this work.
After she moved to the Wichita Center in 2012, Sr. Rita continued to offer her services by giving workshops and seminars in pastoral ministry. She is currently Living Mission in Later Life at the Center.