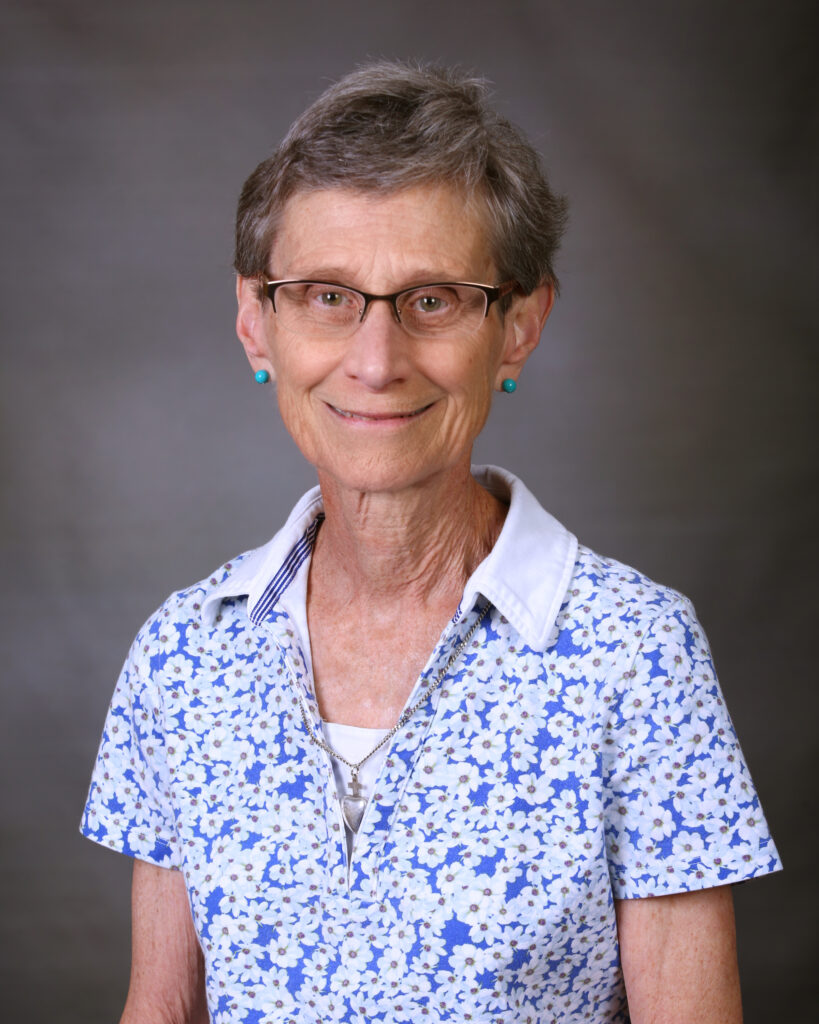 Sister Miriam (Miriam Therese) Rau, ASC, celebrated 60 years as a vowed member of the Adorers of the Blood of Christ (ASC) at the Wichita Center on Sunday, May 29, 2022. She made her first profession on July 1, 1962 and her final vows on July 1, 1967. She marked her anniversary with a Mass and a celebratory meal at the Wichita Center with sisters, family and friends.
Sister Miriam was born in Albany, GA to Joseph and Mary Agnes Rau. She received her bachelor's degree in Elementary Education from St. Joseph College in East Chicago, IN 1968, and her master's in Spirituality from Fordham University in the Bronx, NY in 1976. She also holds a certificate in Administrative Supervision from the State of Ohio Department of Education in Youngstown, and a National Certificate in Early Childhood Training from Columbia University in New York, NY.
Sister Miriam's ministry spanned the ages from Early Childhood through Elementary Education to Senior Care. She spent almost 20 years as an elementary teacher, beginning at Sacred Heart in McKeesport, and later at St. John in Enhaut, both in PA; St. Peter in Greenville, NC; Holy Trinity and Immaculate Conception in East Chicago, IN; Our Lady of Mt. Carmel in Niles, Ohio; and St. Teresa in Albany, GA. Following a year in Hispanic social work at Martin de Porres Village in Patterson, NJ, she used her talents as a minister in Early Childhood teaching for ten years, including The Nurturing Place in Jersey City, NJ and Guardian Angel Settlement Association in St. Louis, MO.
Her ministry to seniors began at St. Paul Nursing Home in Belleville, IL where she served as Activities Assistant while also doing Pastoral work. Among the nearby ASC communities, Sister Miriam was well-known for her Halloween parties.
Sister Miriam's community service included being a member of the former Columbia Province Formation Team where she was first the director of postulants and later, director of novices. She held the position of Coordinator of the Religious Residence Center at St. Joseph Academy in Columbia.
She currently serves at Villa Maria Retirement Community in Mulvane, KS where she is a Pastoral Care Advocate. Sister Miriam lives at the Wichita Center.