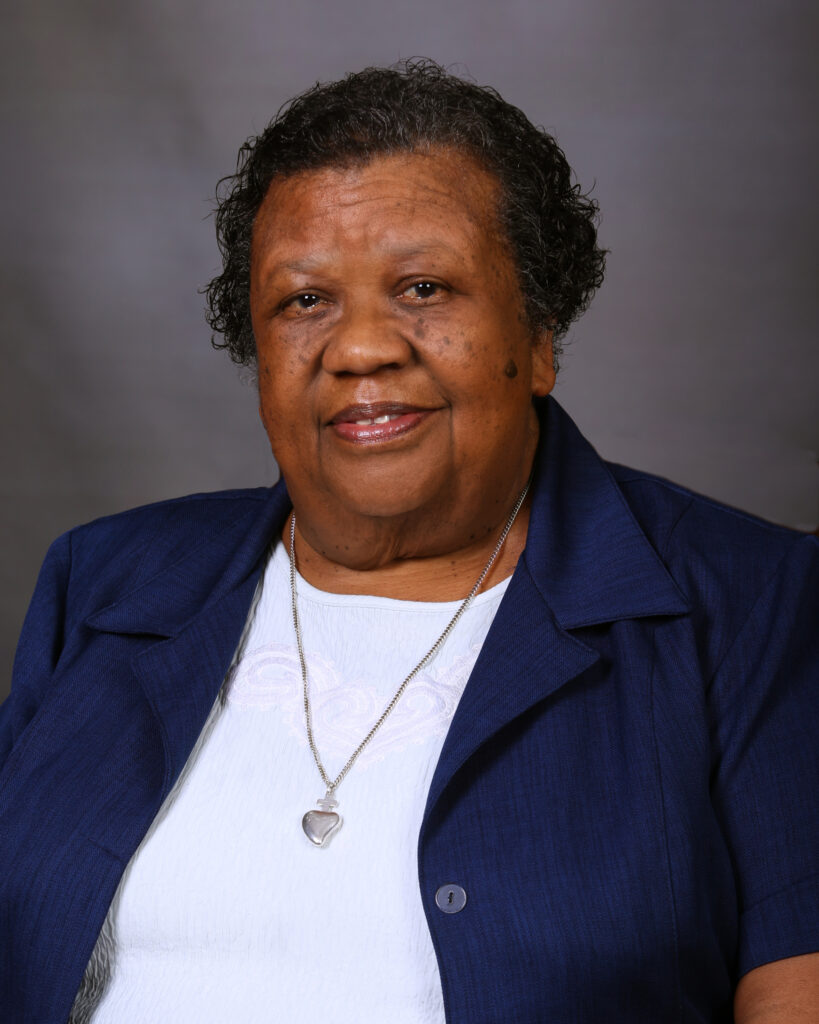 Sister Barbara L. (Mary Martin) Croom, ASC, celebrated 60 years as a vowed member of the Adorers of the Blood of Christ (ASC) at the Wichita Center on Sunday, May 29, 2022. She made her first profession on July 1, 1962 and her final vows on July 1, 1967. She marked her anniversary with a Mass and a celebratory meal at the Wichita Center with sisters, family and friends.
Sister Barbara, born in New Bern, NC, was the daughter of James M. Croom and Sarah Gorham and Heber Leon Murphy. When Sarah married James, he adopted Barbara. She received her bachelor's degree in Elementary Education from Youngstown University in Youngstown, OH in 1972, and her master's in Divinity from Mount St. Mary's Seminary in Emmitsburg, MD in 1980. During the summers of 1988 and 1989, she attended the Center for Pastoral Awareness Language Institute in Santiago, Caballeros, Dominican Republic. She was also certified in Spiritual Direction through Mercy Center in Colorado Springs, CO in 2008.
Sister Barbara's early years in ministry focused on elementary teaching, mostly primary grades. She taught at St. Madeleine Sophia in Lumberton, and at Our Lady of Atonement in Kinston, both in NC; her ministry then took her to Our Lady of Mt. Carmel in Niles, OH, St. Teresa in Albany, GA and St. John in Enhaut, PA.
She then served almost four years at Sylvan Heights Home in Harrisburg, PA. In the same city, she served as a Pastoral Assistant in St. Francis of Assisi Parish. She continued serving in parishes as Pastoral Assistant of St. Catherine Laboure in Harrisburg and Holy Spirit in Bronx, NY.
Sister Barbara was appointed as a Provincial Councilor on the Leadership Team at Columbia, PA, serving for a total of eight years.
After her years in community service, Sister Barbara resumed parish work as a Pastoral Assistant, working with Adult Faith Formation, RCIA and being a Spiritual Director at Holy Savior Parish in Wichita, KS for almost 20 years. While in this ministry, she stayed current with pastoral life through her connection with the North American Forum on the Catechumenate. She also stayed involved with the Chicago-based Precious Blood Parish Mission as a Core Team member, serving as a preacher.
Sister Barbara retired from full-time ministry in 2021. She is currently Living Mission in Later Life at the Wichita Center.