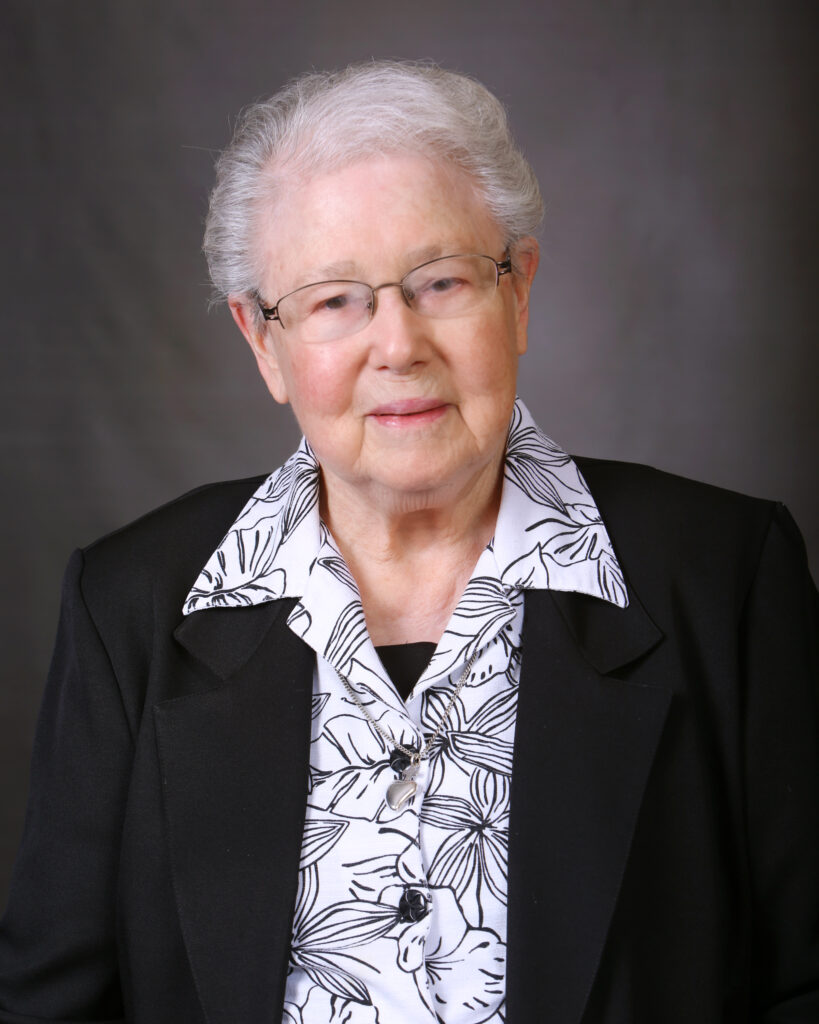 Sr. Marita Toenjes celebrated 75 years as a vowed member of the Adorers of the Blood of Christ (ASC) on October 7, 2022. Sr. Marita made her first profession on July 1, 1947 and her final vows on July 1, 1952. This year's anniversaries were celebrated with a Mass at Benedictine Living Community, located on the grounds of the Shrine of Our Lady of the Snows. Bishop Michael McGovern, Bishop of Belleville, IL, presided at the Liturgy.
Sr. Marita was born to William and Christine (Mathews) Toenjes and entered from Waterloo, IL. She received her bachelor's degree in History from Saint Louis University in 1968. She held teaching certificates in both Missouri and Illinois.
Sr. Marita ministered in the field of elementary education for more than 20 years. Her places of service included Holy Rosary in Fort Dodge, Iowa; St. Joseph in Neier, MO and St. Jerome in St. Louis; and the following places in Illinois: St. Joseph in Olney, St. Mary in Mt. Carmel, St. Augustine in Belleville, St. Mary in Chester, St. Clare in O'Fallon, St. Patrick in Ruma, St. John the Baptist in Red Bud, and the Catholic Children's Home in Alton.
Her service in clerical and secretarial work included Gibault High School in Waterloo, IL, Edgewood/Tealwood Program in St. Louis, and the Ruma Center, including time as provincial secretary. She was the Executive Secretary of ASC Health Ministries and the Executive Secretary at Nazareth Living Center in St. Louis. She taught English as a Second Language with the Literacy Council of Greater St. Louis for more than ten years. When Sr. Marita moved to the Ruma Center, she served as a Librarian.
Sister Marita recently moved to the Benedictine Living Community where she is Living Mission in Later Life.