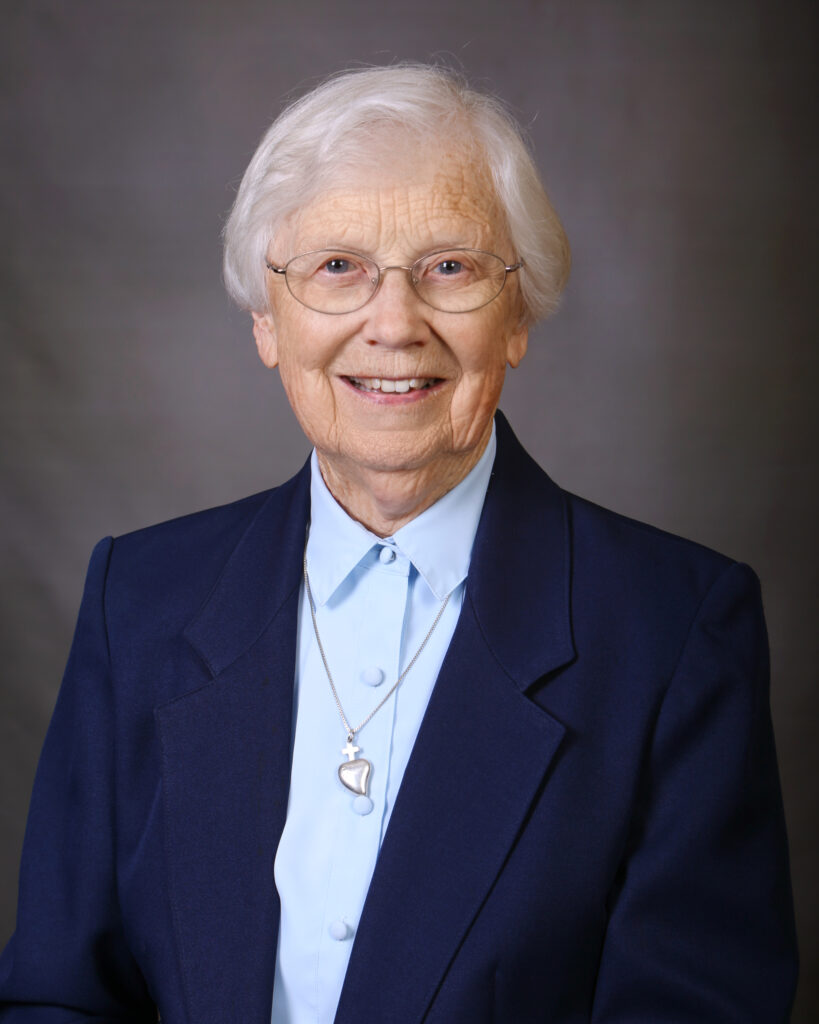 Sister Leona (Mary Ambrose) Luechtefeld celebrated 80 years as a vowed member of the Adorers of the Blood of Christ (ASC) on October 7, 2022. Sr. Leona made her first profession on July 1, 1942 and her final vows on July 1, 1947. This year's anniversaries were celebrated with a Mass at Benedictine Living Community, located on the grounds of the Shrine of Our Lady of the Snows. Bishop Michael McGovern, Bishop of Belleville, IL, presided at the Liturgy.
Sr. Leona was born in St. Libory, IL, to Libory and Anna Luechtefeld. She earned her certificate in Dietetics from Fontbonne University in St. Louis.
She spent 34 years in the Food Service and Dietetics ministry, serving in the Illinois parishes of St. Mary in Mount Carmel, St. Mary in Herrin, SS. Peter and Paul in Waterloo, also the Ruma Center in Ruma and at the Bishop's Residence in Belleville. She served in St. Louis at Our Lady House of Studies on the campus of Saint Louis University.
Through a close friend, Sr. Mary (Mary Pius) Simpson, Sr. Leona became increasingly aware of the plight of the elderly in the East St. Louis area. In 1976, she joined Sr. Mary in her advocacy for this group of seniors by working with Land of Lincoln Legal Aid, based in East St. Louis. For over 40 years she was also involved in advocacy and outreach with Programs and Services for Older Persons in Belleville, IL. By 1982, she had added another service by volunteering with the compassionate ministry called Hospice of Southern IL. She continues to volunteer.
Sr. Leona recently moved to Benedictine Living Community where she is Living Mission in Later Life.