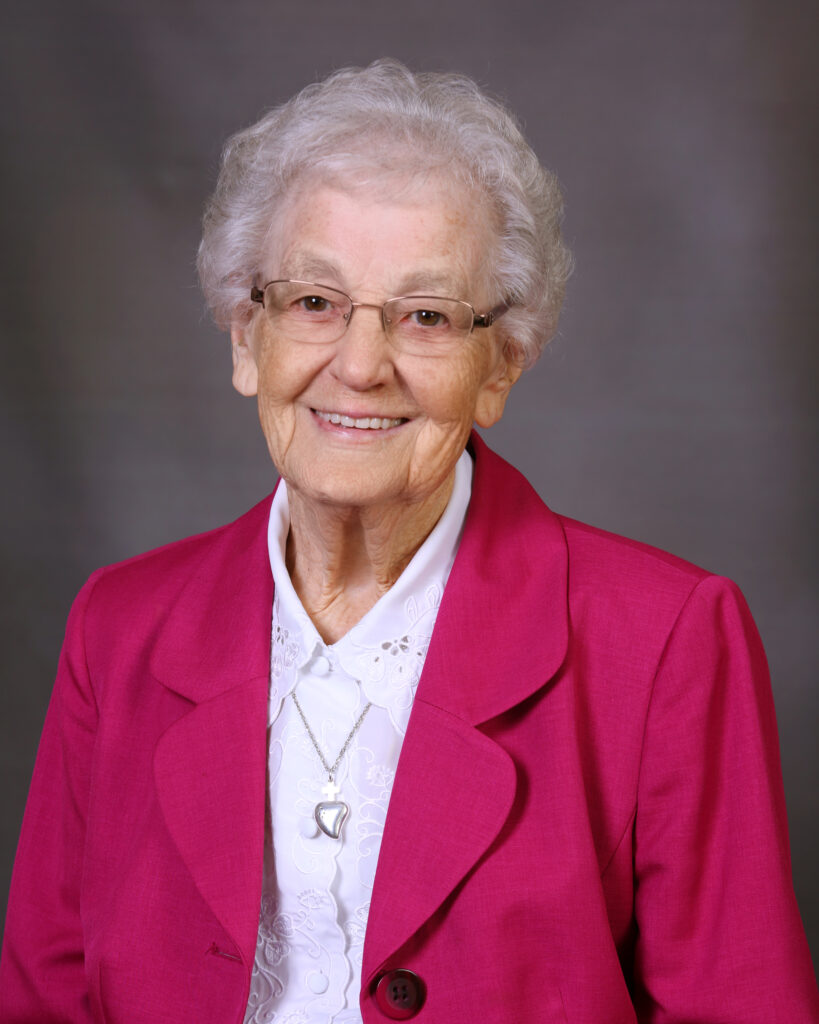 Sister Lucille Kern celebrated 75 years as a vowed member of the Adorers of the Blood of Christ (ASC) on October 7, 2022. Sr. Lucille made her first profession on July 1, 1947 and her final vows on July 1, 1952. This year's anniversaries were celebrated with a Mass at Benedictine Living Community, located on the grounds of the Shrine of Our Lady of the Snows. Bishop Michael McGovern, Bishop of Belleville, IL, presided at the Liturgy.
Sr. Lucille was born in Red Bud, IL to Chris and Ellen Kern. She received her certification in Child Care from the Saint Louis University School of Social Service in 1963.
Sr. Lucille's ministry in Child Care at Catholic Children's Home in Alton, IL included serving more than 20 years as Houseparent, then as Assistant Administrator. Other positions of leadership were Assistant Administrator of De Mattias Hall, the ASC House of Studies on the campus of Saint Louis University, and Administrator and Religious Leader of the Ruma Center. Her ministry in the Dietary Division of several large institutions included service at St. Vincent (now Taylorville) Memorial Hospital in Taylorville, IL, King's House Retreat Center in Belleville, IL and Our Lady House of Studies on the campus of Saint Louis University. Sr. Lucille continued her caring ministry at O'Fallon, IL Healthcare, serving in the Clinical/Pastoral Care position. She then spent several years with Heartland Hospice in Fairview Heights, IL in Pastoral Care ministry. She was assigned to the Ruma Center in 2012 as Director of Pastoral Care and served in that position until 2016.
Sister Lucille recently moved to the Benedictine Living Community where she is Living Mission in Later Life.