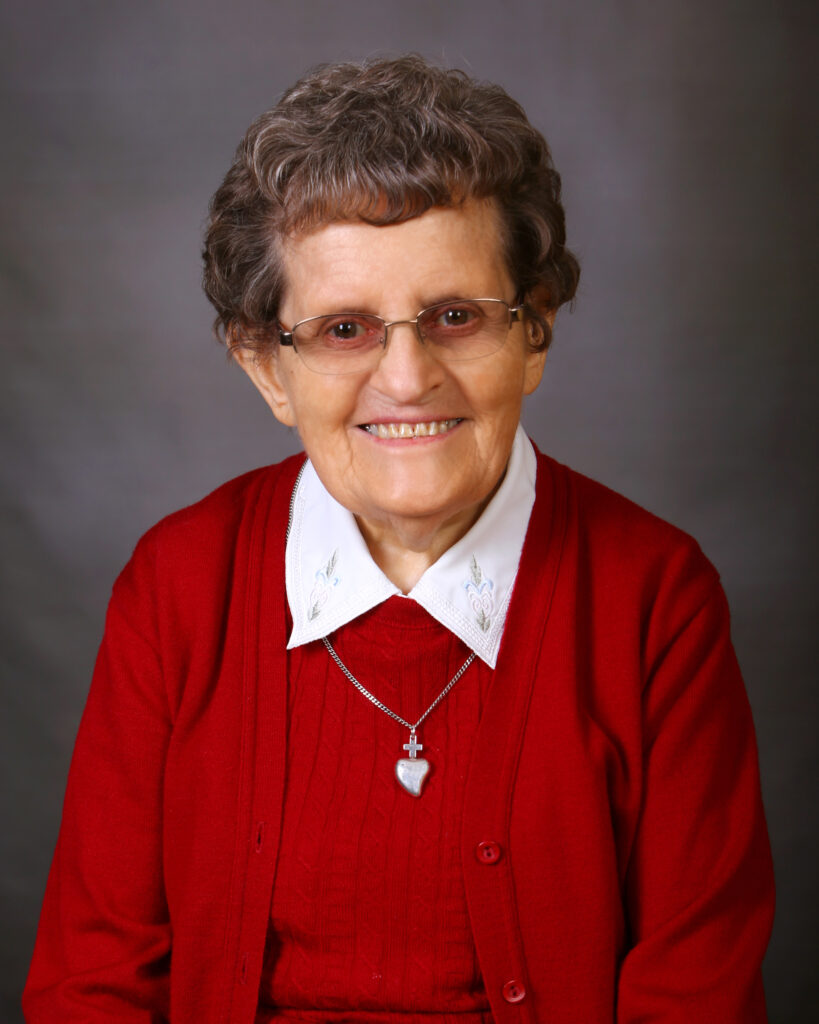 Sister Janet Marie Wilhelm celebrated 70 years as a vowed member of the Adorers of the Blood of Christ (ASC) on Friday, October 7, 2022. Sr. Janet Marie made her first profession July 1, 1952 and her final vows on July 1, 1957. This year's anniversaries were celebrated at Benedictine Living Community, located on the grounds of the Shrine of Our Lady of the Snows. Bishop Michael McGovern, Bishop of Belleville, IL, presided at the Liturgy.
Sr. Janet Marie was born in Mascoutah, IL, to Joseph and Anna Wilhelm. She earned her bachelor's degree in Theology from Saint Louis University in 1965, and her master's in Religious Studies from Loyola University in Chicago in 1971.
Sr. Janet Marie taught elementary school for ten years, serving at St. Joseph in Olney, Immaculate Conception in Columbia and St. Clare in O'Fallon, all in IL. She continued this ministry in Kelso, MO, as principal, teacher and organist for three more years.
Her desire to be a missionary brought her to Bogota, Colombia, Rio Piedras, Puerto Rico and Cochabamba, Bolivia to study the Spanish culture and language. Working with St. Louis Archdiocesan priests for several years, Sr. Janet Marie began her ministry to the people of Bolivia in 1969. She remained there for nearly 50 years. In Villa Fatima parish in La Paz, Bolivia, she directed the catechesis ministry and served as National Mentor for the Christian Fraternity of Persons with Disabilities. She engaged in pastoral work and family catechesis at Alto La Merced Health Center in La Paz.
Sr. Janet Marie's community service and formation work in Bolivia included establishing and directing an Associate Program in La Paz, serving as co-director of novices in Cochabamba and working with the Formation Team in Rio Seco, El Alto. In addition to these ministries, she continued her pastoral work, including catechesis and training Eucharistic ministers.
In 2016, Sr. Janet Marie began Living Mission in Later Life at the Ruma Center. She recently moved to the Benedictine Living Community where she is translating documents and correspondence. She also continues her effort to write a history of the Bolivian mission.