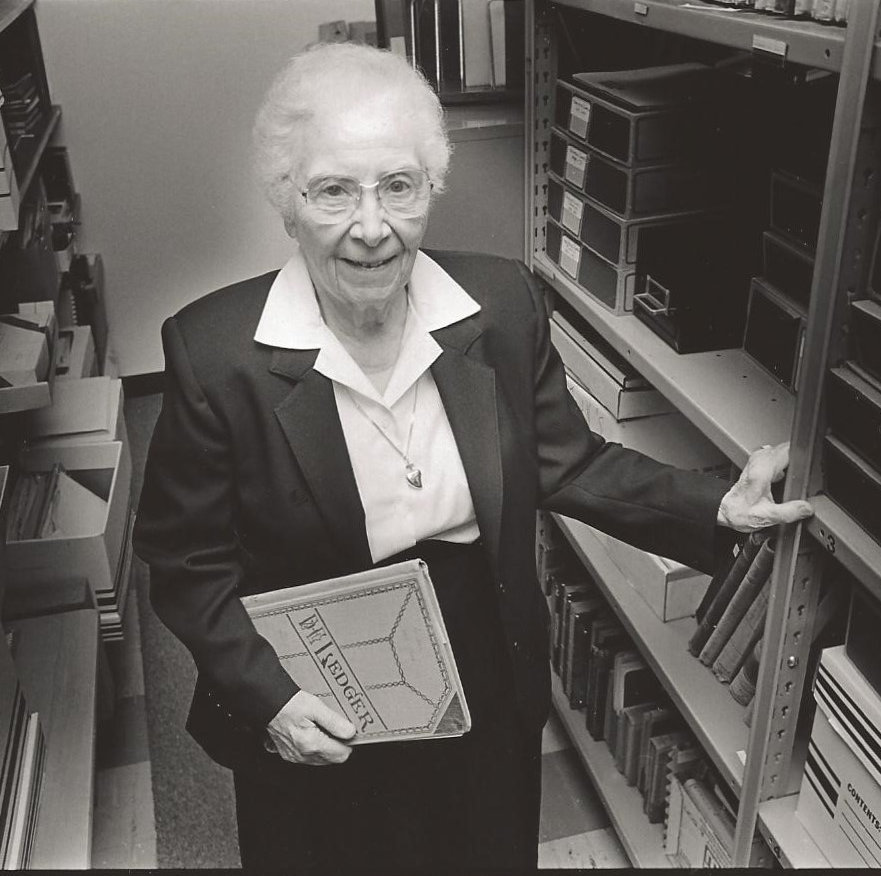 On April 15, 1913, in Cherryvale, Kansas, when a little girl was born to Mary Hunt Streck and Ben Streck, no one could have imagined the many changes that would mark the 91 years of her life in the world, in the Church, and in religious life.
Difficult Childhood
Sister Helen Streck spent difficult early years because of her parents' illnesses. When her parents died, Helen and her brother and sister moved into the home of her Aunt Teresa and Uncle Frank. They later attended the boarding school at St. John's Institute in Wichita.
Music Teacher
This experience introduced Helen to the Adorers of the Blood of Christ. In boarding school, her studies included piano lessons, which would lead to her early ministry of teaching music. She spent summers at her aunt and uncle's home in Cherryvale.
When the Adorers established a Wichita Province in 1929, Helen was in its first formation class of 31 postulants. Sister Helen Streck made vows in 1931. She spent early years in the community teaching music and English in Kansas and Oklahoma, particularly in St. John's Academy/Sacred Heart Academy and Sacred Heart Junior College. She studied music and library science.
She served as dean of studies for five years, and as librarian for 11 years at Sacred Heart College, now Newman University.
Province Historian and Archivist
Sister Helen Streck became a member of the community's Government Commission in 1971, assisting in developing a provincial assembly plan. She wrote the history of the Wichita province in the 1970s, and became the province archivist in 1977. Her years of research in writing the provincial history, West-Wind, Spirit-Wind, and the establishment of the archives, including the Heritage Room, climaxed her years as an Adorer.
In the introduction to her province history, Sister Helen Streck wrote:
"The historian plays a significant role in the life of a people, for it is in the remembering of its story and the weaving together of the myriad of unrelated, isolated events into a design—a pattern—that a people senses the meaning of its life, and is bonded together in the memory of a shared past."