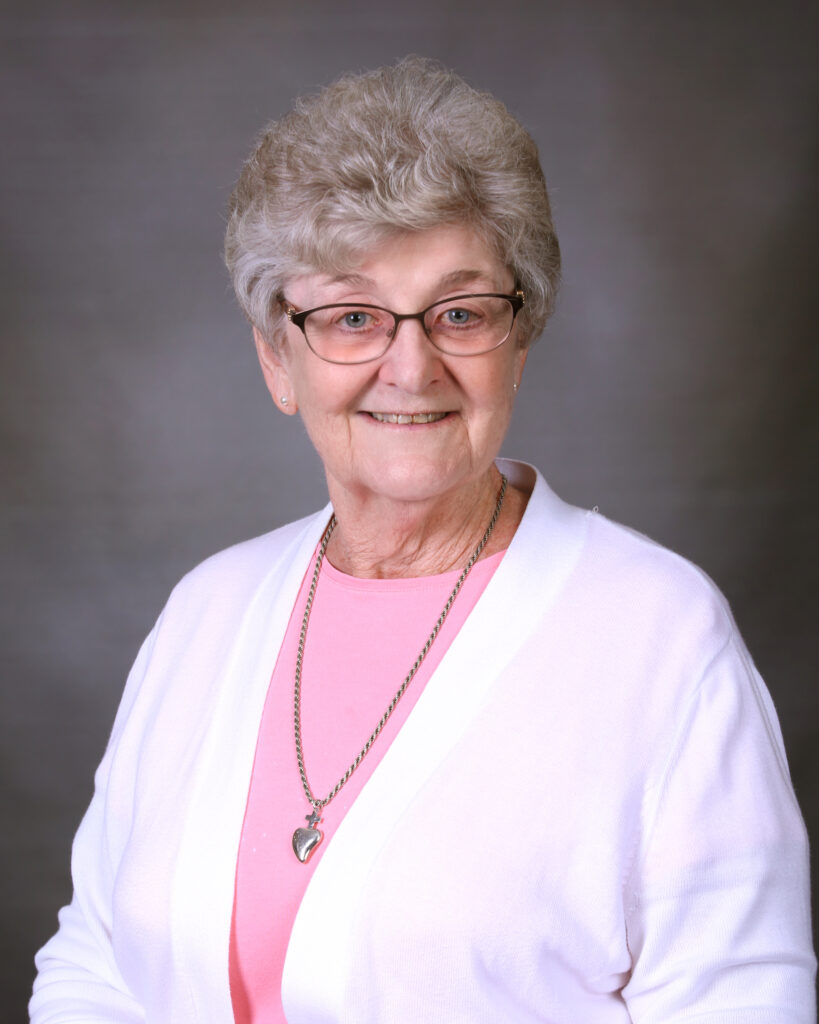 Sister Helen (Rita Mary) Moore, ASC is celebrating 60 years as a vowed member of the Adorers of the Blood of Christ. She made her first profession on July 1, 1961 and her final vows on July 1, 1966.
Sister Helen was born in East St. Louis, Illinois to Aubrey and Thelma Moore. She received her bachelor's degree in Business Education from Sacred Heart College, now Newman University, in Wichita, Kansas, in 1971, and her master's in Religious Education from St. Thomas University in Houston, Texas in 1982. She also did graduate studies at Fontbonne University in St. Louis. She participated in the Institute of Religious Formation program at Saint Louis University to prepare for her position as Formation Director for the former Ruma Province, a ministry she held for eight years.
Sister Helen ministered in education for more than 20 years. She taught elementary school students at St. Mary in Taylorville and St. Albert the Great in Fairview Heights, both in Illinois. After being both principal and teacher at Guardian Angel in Oran, Missouri, she served as principal at Holy Family in Cahokia, Illinois. For a few years, she served at Maria Day Care in East St. Louis, teaching kindergarten. For several years, Sister Helen served as the Director of Religious Education at St. Mary Parish in Mt. Vernon, Illinois.
Her most recent ministries have been in Community Service. She served as a Councilor for two consecutive administrations for a total of 11 years. She was the Director of Community Life and Mission at the Columbia Center in Columbia, Pennsylvania before serving as the Region's National Coordinator of Associates for nine years.
Sister Helen is currently the Coordinator of ASC community retreats. She lives in Belleville, Illinois.