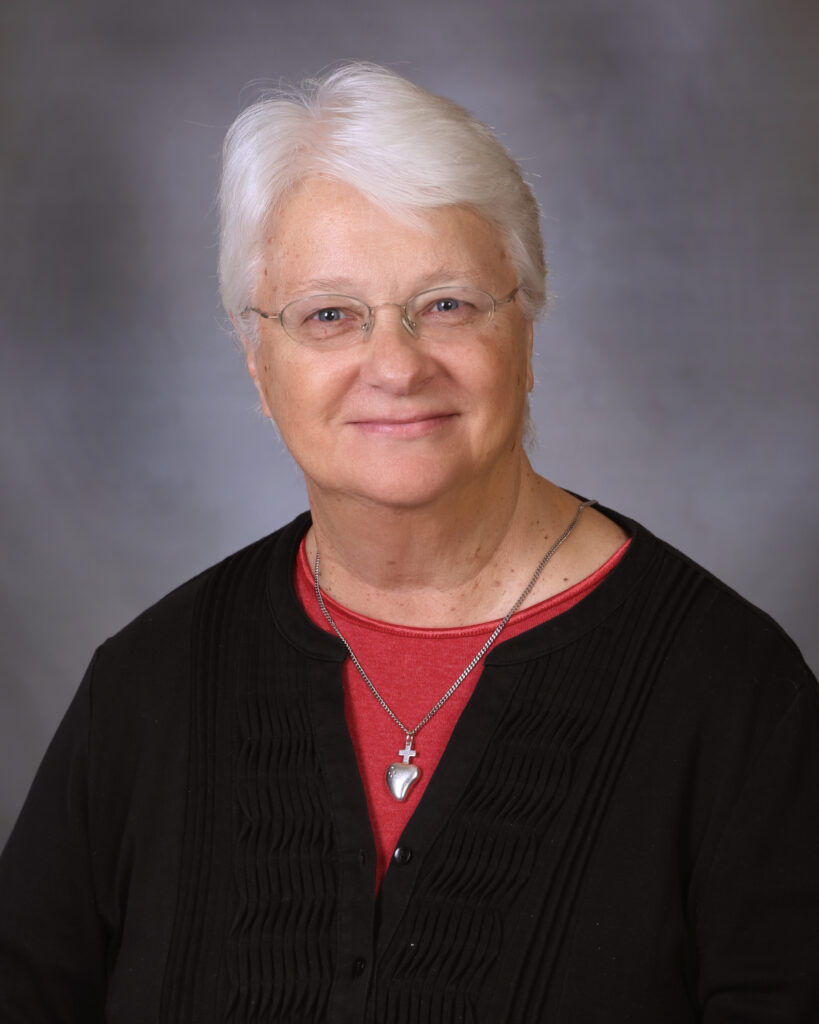 Sister Barbara Hudock, ASC is celebrating 50 years as a vowed member of the Adorers of the Blood of Christ. She made her first profession on November 19, 1971 and her final vows on August 14, 1977.
Sister Barb grew up in Wood River, Illinois, the daughter of Raymond and Cassie Hudock. She received her bachelor's degree in Psychology and Elementary Education in 1973 from Saint Louis University, and her master's in Instruction/Administration from Boston University in 1989. She also did post-graduate work at Fontbonne University in St. Louis.
Sister Barb's ministry in education spanned more than 30 years. She taught at St. John the Baptist in Red Bud and St. Patrick in East St. Louis, both in Illinois and at Guardian Angel in Oran, Missouri.
Her service as an elementary school principal began at St. Patrick in East St. Louis. She also served in this leadership role at St. Mary in Mt. Carmel and St. James in Millstadt, both in Illinois. Her last assignment as principal was at St. Mary School in Anderson, Indiana.
When a new Leadership Team was chosen for the United States Region in 2006, Sister Barb was elected as one of the Councilors. At the end of that term, she was elected as the ASC Regional Leader from 2012 to 2018.
Sister Barbara volunteers at FORAI, Friends of Refugees and Immigrants. She is also in her third year of coordinating members of the parishes of St. John the Baptist in Red Bud and St. Patrick in Ruma in their Be a Blessing Gardening Project. Produce from the Project is given to Cosgrove's Kitchen and Catholic Urban Programs in East St. Louis.
She lives in St. Louis.