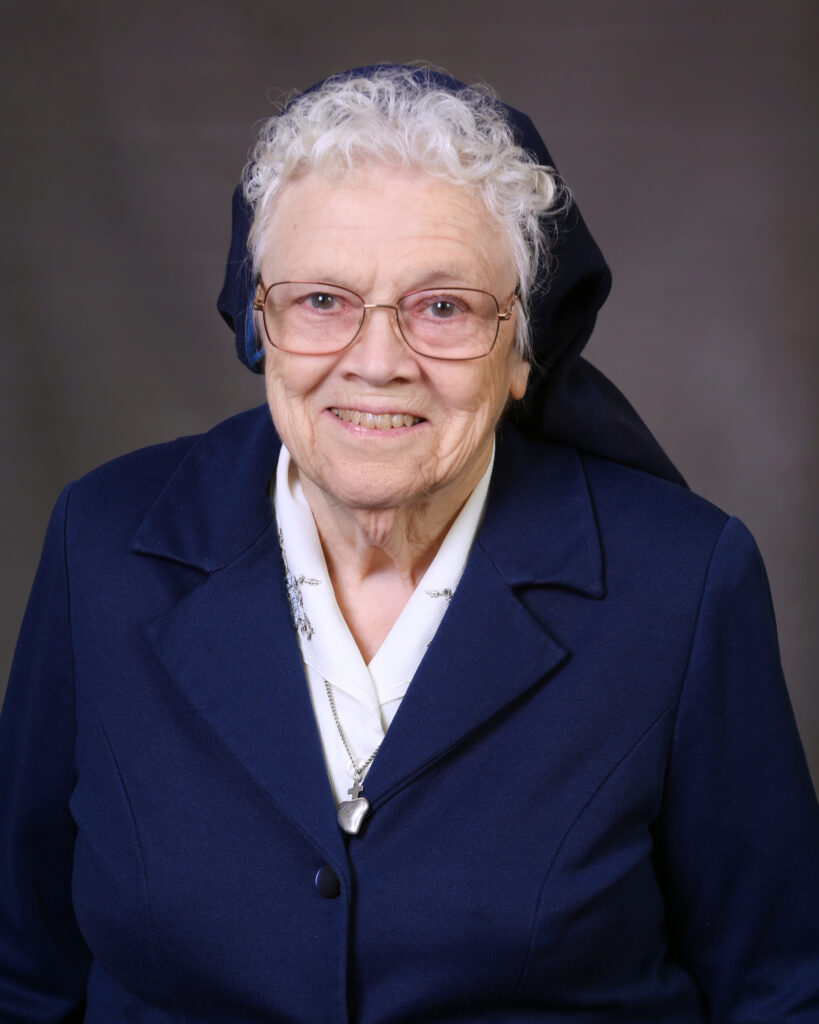 Sister Justina Schaefer, ASC, is celebrating 70 years as a vowed member of the Adorers of the Blood of Christ. She made her first profession on July 1, 1951 and her final vows on July 1, 1956.
Sister Justina was born in Hecker, Illinois, to William and Hilda Schaefer. She received her bachelor's degree in Theology in 1969 and her master's in Education in 1971, both from Saint Louis University. She held teaching certificates in Missouri, Illinois and Iowa. She was certified by the University of Missouri in St. Louis as a Reading Specialist in 1975; she received her certificate in School Guidance from Southern Illinois University in Edwardsville, Illinois in 1992.
Sister Justina's ministry in education included teaching almost every elementary school grade, serving as principal and directing the religious education program in a parish.
She taught at the Illinois schools of St. Elizabeth in East St. Louis, St. Mary in Taylorville, St. Albert the Great in Fairview Heights, St. Bruno in Pinckneyville, St. John in Piopolis, St. Bernard in Albers, Holy Family in Cahokia, St. Rose in St. Rose and Waterloo, where she was also principal.
In Missouri, she taught at St. Joseph in Zell and was principal at St. Jerome in St. Louis. Along with her many years of service as Director of Religious Education in St. Rose, she also served in varied ministries in the parish.
Sister Justina lives at the Ruma Center where she assists with needed duties while she is Living Mission in Later Life.