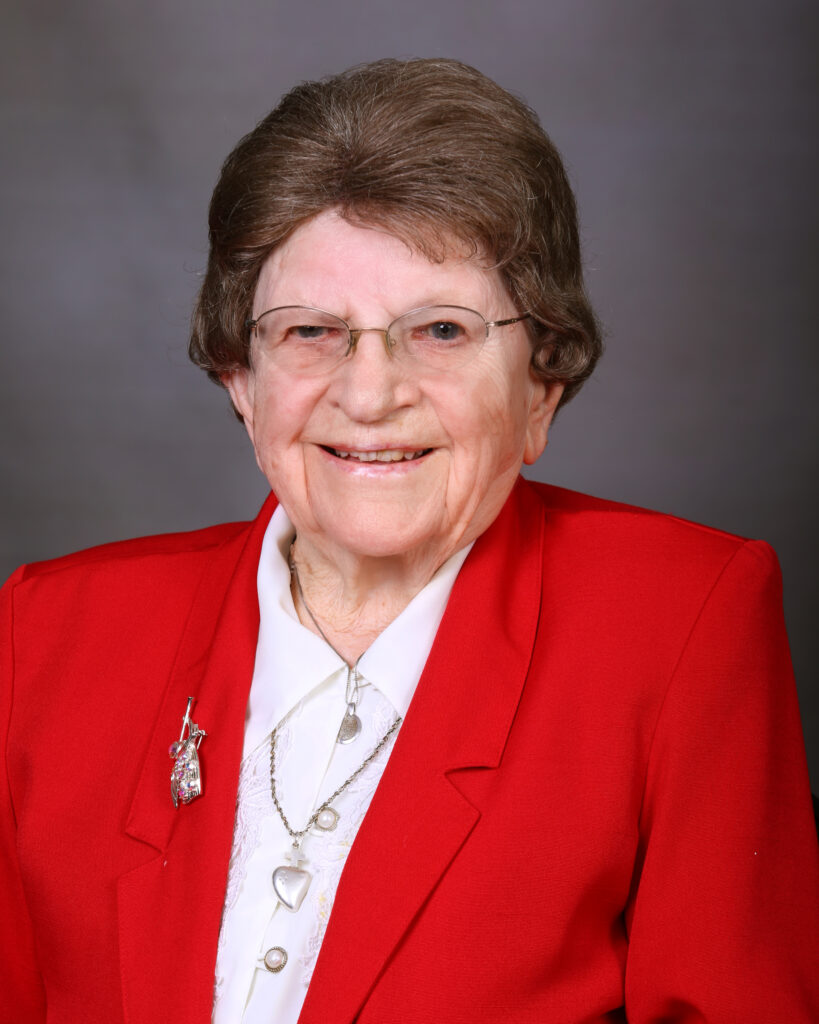 Sr. Florentia Riebel, ASC, celebrated 88 years as a vowed member of the Adorers of the Blood of Christ (ASC) at the Wichita Center on May 29, 2022. She made her first profession on Aug. 6, 1934 and her final vows on Aug. 10, 1939. She marked her anniversary with a meal with the ASC community and a Eucharistic celebration at the Wichita Center.
Sr. Florentia was born in Schoenchen, KS, to Clement and Anna Riebel. She received her Certificate in Nursing and Physical Therapy from the state of New Mexico in Santa Fe. She was also certified in physical therapy by Northwestern University in Chicago. Additional education included training in the field of prosthetics, clinical prosthetics, below-knee amputations and caring for polio patients.
Sr. Florentia served as nurse supervisor at St. Mary's Hospital in Enid, OK, and Artesia Memorial Hospital in Artesia, NM. She ministered as a physical therapist in St. Francis Hospital in Carlsbad, NM, and in the Enid public schools. She later returned to St. Mary's in Enid as a physical therapist, also serving there in public relations, as a home health physical therapist, emergency room nurse and a volunteer to shut-ins.
Before retiring to the Wichita Center, Sr. Florentia spent another 16 years at St. Mary's Hospital in Enid as a volunteer.