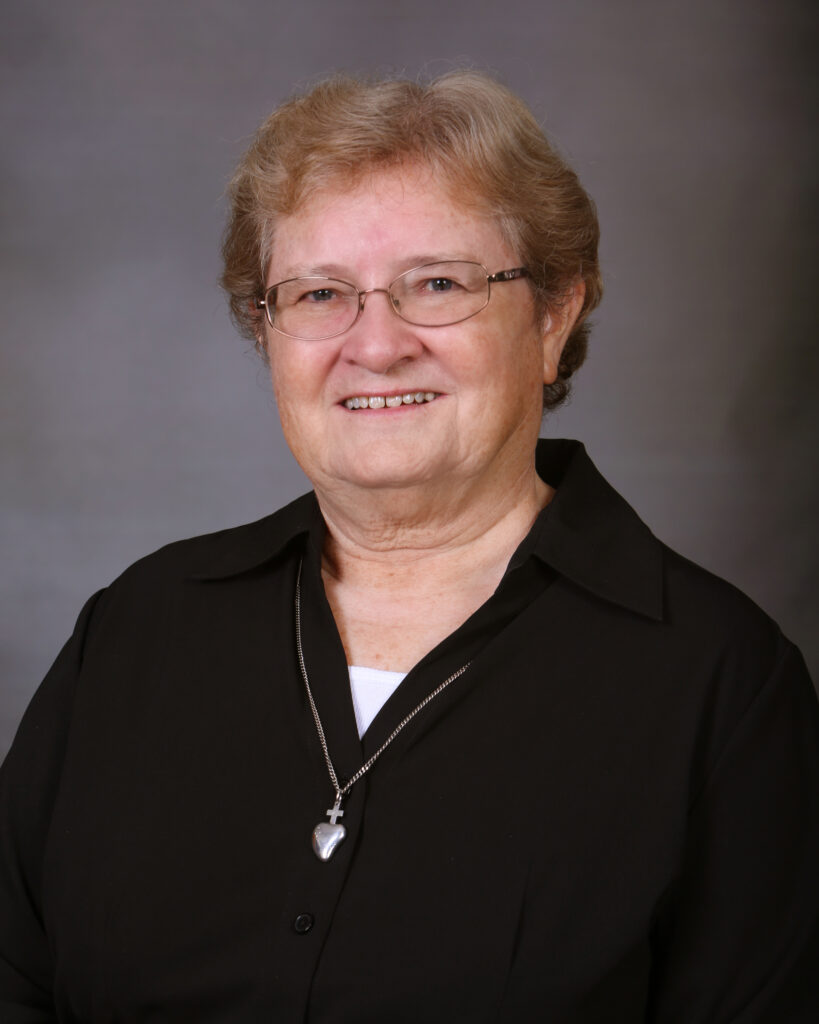 Sister Barbara Ann Kolonoski celebrated 50 years as a vowed member of the Adorers of the Blood of Christ (ASC) at St. Anne's in Columbia, PA on August 22, 2022. She made her first profession on August 8, 1972 and her final vows on August 1, 1978. She marked her anniversary with a Mass and a celebratory meal with sisters, family and friends.
Sr. Barbara was born to Steve and Mary Helen Kolonoski and entered the Adorers from Steelton, PA. She received her bachelor's degree in Elementary Education from Alvernia College in Reading, PA in 1979, and her master's in Moral/Pastoral Religious Studies from St. Charles Borromeo Seminary in Philadelphia, PA in 1990. She earned a Certificate in Religious Studies for teachers of religion from the Sacred Congregation for Clergy and St. Charles Borromeo Seminary in Overbrook, PA in 1990.
She also participated in a summer course on ASC spirituality in Rome in 1990. Members of this course came from many countries where the congregation has ministries. Gaining a deeper knowledge of St. Maria de Mattias had a special meaning when the learning was done in the same areas where Maria lived and where she founded the community in Acuto, Italy in 1834.
Sister Barbara's ministry as an educator influenced both elementary and secondary students. Her elementary teaching included St. Raphael in Greenville, NC, St. Joseph in St. Louis, MO, St. Rochus in Johnstown, PA and Precious Blood School in Rochester, NY.
Her secondary school teaching began at St. Joseph Academy in Columbia, PA where she taught English as well as ESL (English as a Second Language), while also serving as Dorm Moderator at the Academy and Local Councilor for the ASC Sisters in the local community. During her next years at St. Joseph Academy, she taught sophomore religion and again served as Dorm Moderator. Following three years of service as Local Coordinator of the Columbia Center, she returned to high school teaching. Sister Barbara Ann was the Religion Department Chair and religion teacher at St. Elizabeth High School in Wilmington, DE for 24 years.
Following her retirement from full-time teaching, Sister Barbara Ann worked as an evening parish secretary at Resurrection Parish in Wilmington and also tutored at Nativity Prep as a volunteer to 5th and 6th graders until March 2020 brought the covid lockdown. She continues to volunteer in the Pastoral Care Department as an Extraordinary Minister at St. Francis Hospital in Wilmington.