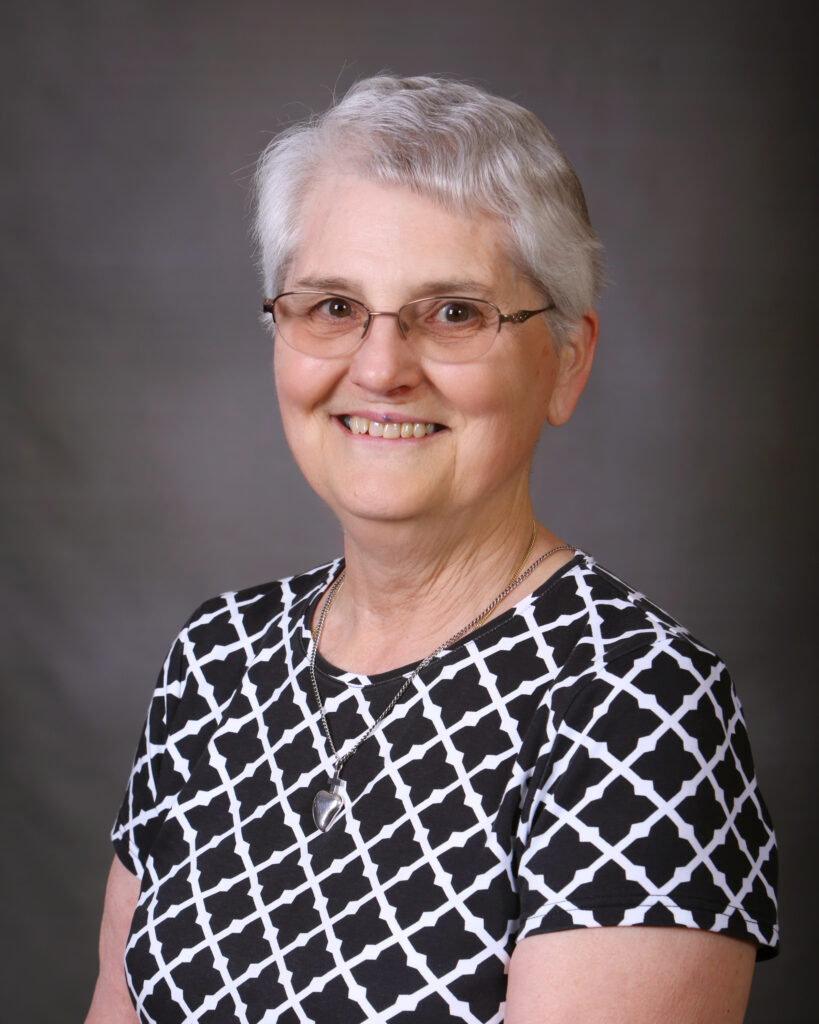 Sister George Ann (M. Denise) Biscan, ASC, celebrated 60 years as a vowed member of the Adorers of the Blood of Christ (ASC) at the Columbia Center on August 22, 2022. She made her first profession on July 1, 1962 and her final vows on July 1, 1967. She marked her anniversary with a Mass and a celebratory meal at the Columbia Center with sisters, family and friends.
Sister George Ann was born in East Chicago, IN to George and Anna (Furdeck) Biscan. She received her bachelor's degree in Elementary Education from Youngstown University in Youngstown, OH in 1972, and her master's in Education Administration from Purdue University in Hammond, IN in 1979.
Sister George Ann's early years in ministry focused on teaching and administration in elementary schools in several states. These included teaching at St. Raphael in Greenville, NC; St. Jerome in Chicago, IL; Precious Blood in Rochester, NY; Sacred Heart in McKeesport and St. Rochus in Johnstown, both in PA. She served as Principal and teacher at Mt. Carmel in Niles, OH; and as Principal at West End Consolidated School in Johnstown, PA.
In the area of Pastoral Care, she served for fourteen years at St. Peter Parish in Columbia, PA. Her interest in Pastoral Care took her to St. Louis where she ministered in both Pastoral Care and as Activities Assistant at Sunshine Assisted Living Center in St. Louis; at Meadowlands in O'Fallon, MO as Resident Service Specialist and Administrative Assistant.
Sister George Ann's community service was given as Provincial Councilor, Coordinator of Ministry for the former Columbia Province; as Regional Treasurer of the newly formed United States Region from 2000-2007; as Director of Community Life and Mission at the Columbia Center for several years; and as Community Leader for six years in Johnstown, PA.
Sister George Ann serves on both civic and ASC community groups. She has been a member of the Manos Board, a drug and alcohol rehabilitation facility in Columbia, for eight years, and now serves as Vice President of the board. She serves on the ASC Charitable Giving Committee for the Columbia Center, and on the ASC Foundation Committee.
She was selected Woman of the Year by the Council of Catholic Women in Columbia, PA during her time at St. Peter's Parish. She was named Principal of the month by Today's Catholic Teacher.
She recently began volunteering as a Eucharist minister to shut-ins at St. Peter's Parish in Columbia, PA.