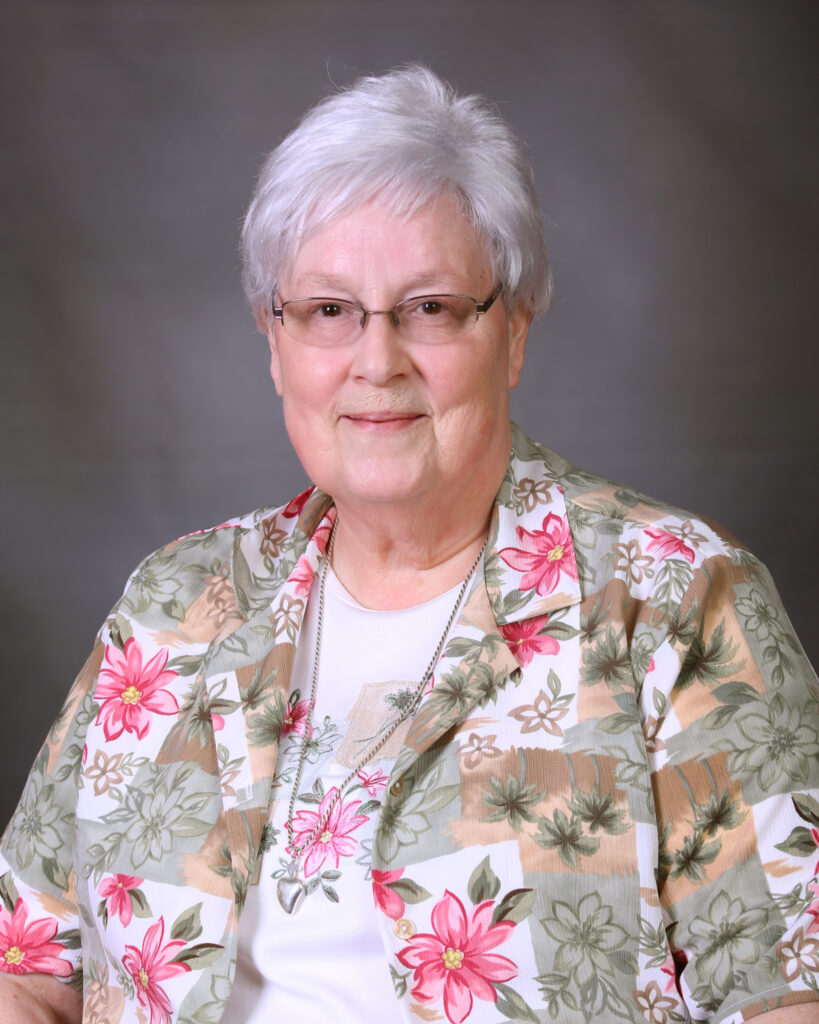 Sister Alicia Drone celebrated 65 years as a vowed member of the Adorers of the Blood of Christ (ASC) on Friday, October 7, 2022. Sr. Alicia made her first profession on July 1, 1957 and her final vows on July 1, 1962. This year's anniversaries were celebrated with a Mass at Benedictine Living Community, located on the grounds of the Shrine of Our Lady of the Snows. Bishop Michael McGovern, Bishop of Belleville, IL, presided at the Liturgy.
Sr. Alicia was born in Ridgway, IL to Clarence and Marcella Drone. She received her bachelor's degree in History in 1970 and her master's in Religious Studies in 1980, both from Saint Louis University. She completed her studies at the Institute of Religious Formation (IRF) at St. Louis University in 1973. Sr. Alicia was certified in the Ministry to Ministers Program, offered by the Oblate School of theology in San Antonio, Texas, and in Conversational and Liturgical Spanish from the Mexican American Cultural Center in San Antonio.
Sr. Alicia's ministries included teaching, parish work and community service. She taught elementary grades at the Illinois schools at St. Albert the Great in Fairview Heights, St. Elizabeth in East St. Louis, St. Bruno in Pinckneyville and St. John the Baptist in Red Bud, where she served as principal; she also taught at Our Lady in Festus, MO, and St. Jerome in St. Louis.
She was the Director of Religious Education at St. Patrick in San Antonio, Texas, St. Peter in Quincy, IL, and while serving in Ava, Willisville, Raddle she was also a DRE at the Menard prison in Chester, IL. She held the position of Coordinator of Spiritual Formation at St. Anthony of Padua in Effingham, IL.
Sr. Alicia became active in Teens Encounter Christ (TEC) in the Belleville Diocese in 1973 and served as chair of the TEC Board for two terms. She founded the Kentucky Volunteer Group for TEC seniors who served in Tomkinsville, KY for more than two decades.
Sr. Alicia's certification in the IRF program at Saint Louis University prepared her to be the Vocation/Formation Director for several years and the Personnel Director, both in the former Ruma province.
Sr. Alicia recently moved to the Benedictine Living Community where she is Living Mission in Later Life.