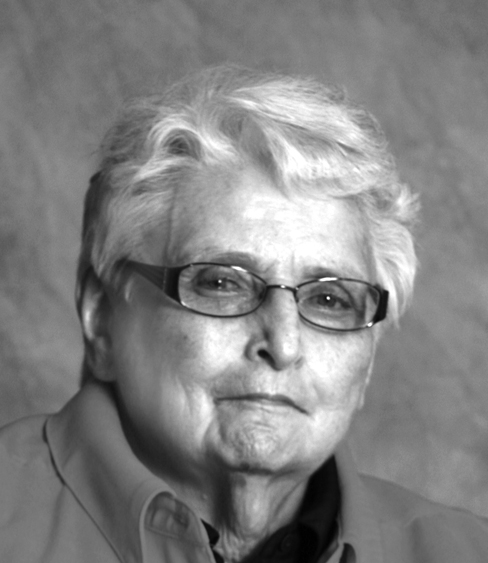 Sister M. Jane (Frances Marie) Ratermann, an Adorer of the Blood of Christ for 60 years, died July 22, 2015, at the Ruma (Ill.) Center from complications of a stroke. She was 80.
Sr. Jane, ASC, born Sept. 5, 1934, in Breese, Ill., was the ninth of 12 children born to Joseph and Wilma (Woltering) Ratermann. She entered the Adorers on Aug. 29, 1953, made her first vows on July 1, 1955, and her final profession on July 1, 1960.
She studied at St. Louis School of Pharmacy, graduating in 1959, and served as a pharmacist at all three of the ASC-sponsored hospitals in Illinois: St. Clement (now Red Bud Regional) Hospital in Red Bud, St. Joseph Memorial Hospital in Murphysboro, and St Vincent (now Taylorville) Memorial Hospital in Taylorville.
She also worked pharmacy at John Cochran Veterans' Hospital in St. Louis and at St. Elizabeth Hospital in Belleville, Ill.
She earned her master's degree in health services administration from St. Francis College in Joliet, Ill., in 1984, and later worked as assistant administrator and director of personnel at Appalachian Regional Hospital in Harlan, Ky. She returned to pharmacy at Berea Hospital in Berea, Ky.
Outside of pharmacy work, she prepared children for First Communion and was a Big Sister to a 9-year-old girl. In Kentucky, she was coordinator of the Mountain West Region of Religious Women in the Lexington, Ky. Diocese.
She also served her ASC community, coordinating volunteers and serving on the House Council Activities committee at the Ruma Center.
She had an eye for beauty and was a self-taught artist and photographer. She used her work for greeting cards and painted them in bold, bright colors.
She is survived by her sisters Deane (Jack) Richter and Pat Fehrmann, brothers Fr. Jerome and Dan, sister-in-law Virginia Ratermann, brother-in-law Simon Plebanek, many nieces, nephews, great-nieces and nephews, many friends, and members of the ASC community.
She was preceded in death by her parents, her sister Joan Plebanek, her brothers Wilbert, Thomas, Arnold, Paul, Mark, and James, brother-in-law Cletus Fehrmann, sisters-in-law Ruth, Barbara, and Dorothy. A sister, Mary Ann, died in infancy.
She is buried at the Ruma community cemetery.
---
Memorials in her honor may be sent to the Adorers' U.S. Region Mission Center at 4233 Sulphur Ave., St. Louis, Mo. 63109 or made by clicking here.