By Sister Diana Rawlings, ASC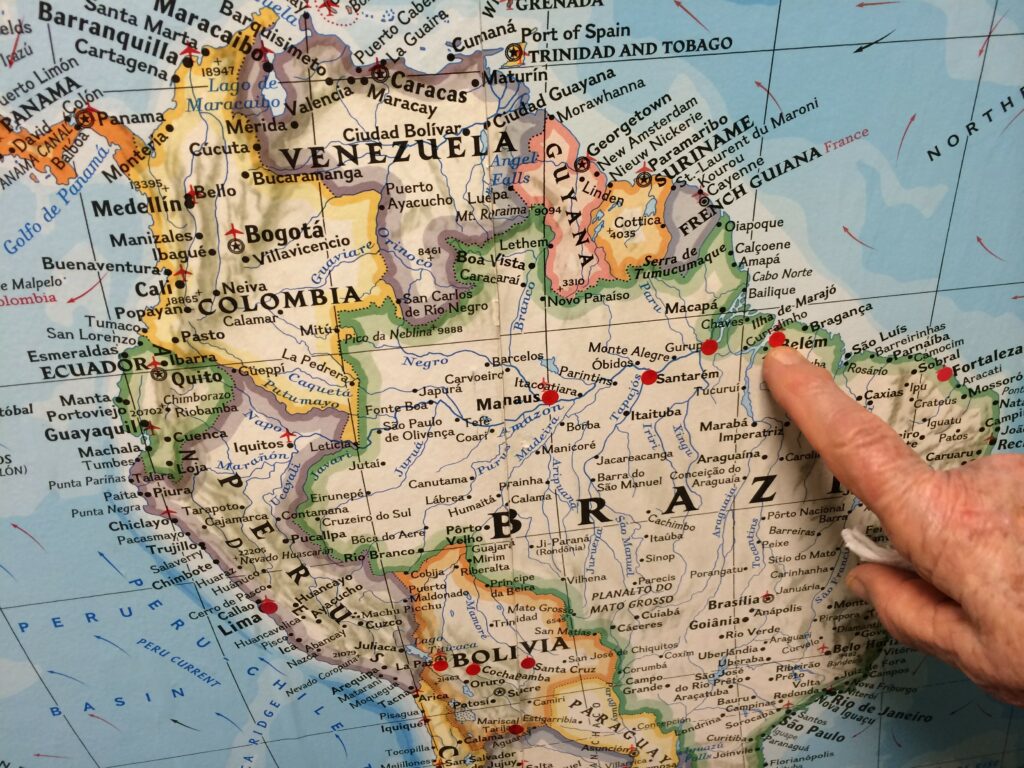 We lost our dear Sister Bernita Marie Leiker on May 19, and with that, our connection to the Brazil mission officially has ended.
According to congregational history, Adorers from the Schaan, Liechtenstein province started the Brazil mission in 1936. They stayed for 10 years.
The Redemptorist order of priests had missions in Brazil. The Rev. John McCormick, their superior, along with the Most Rev. Joao da Matt, archbishop of Manaus, immediately sought out Adorers in Wichita to replace the Schaan sisters.
Two Adorers responded to the request. Sister Evelyn Gorges from the General Council in Rome and Sister Julitta Elsen from the Provincial Council in Wichita traveled to Brazil in October 1946 to assess the situation.
Once there, they met Noeme Cinque, a young Brazilian woman who wanted to become a sister and who traveled to Wichita to enter the Adorers. She eventually would become Sister Serafina Cinque.
The first group of Adorers from Wichita left for Brazil in 1947. They were Sisters Julitta Elsen, Jane Frances Baalman, and siblings Marciana and Georgiana Heimerman. Marciana would later go on to become the first American superior.
The Wichita Adorers' mission to Brazil ended in 1993.