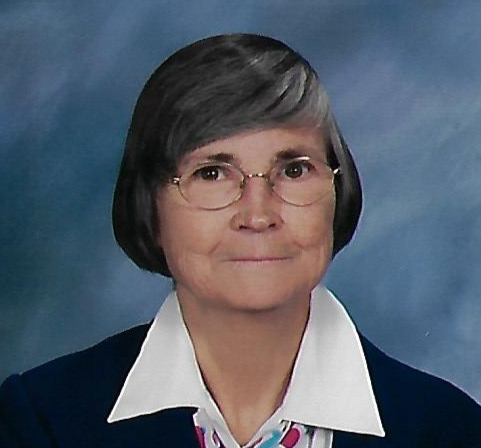 Sister Janiece Ille, a Texas native who taught, did parish work, and was a chaplain to federal prisoners, died on Jan. 11, 2015, in Wichita. She was 72 and had been an Adorer of the Blood of Christ for 52 years.
She was born Sept. 12, 1942, in Levelland, Texas, and attended school in Levelland and in Hobbs, N.M., where she met two Adorers who inspired her. She joined the community as an aspirant when she was a high school freshman in Wichita.
She graduated from Sacred Heart Academy and Sacred Heart College (now Newman University) in Wichita with a bachelor's degree in education; from Wichita State University with a bachelor's degree in Spanish and a master's degree in education; and a master's of divinity at Texas Christian University in Fort Worth, Texas. She also earned a Director of Religious Education degree at University La Salle in Mexico City.
Sister Janiece's ministry took her to Kansas, Colorado, New Mexico, Nebraska, and Texas, and included teaching religious education to school-aged children and teaching students in elementary school. She served as a principal, religious education coordinator, parish minister, diocesan religious education director, and staff chaplain at a federal prison medical center, where she started a program for ASC associates.
In December, 2011, Sister Janiece returned to the Wichita ASC Caritas Center because of health problems.
She was preceded in death by her parents, Vincent and Bernice (Meaders) Ille of Levelland, Texas.; brother, Ronald James and a sister, Maryilyn. She is survived by her brother John, a niece, nephews, and her ASC community.
She is buried in the ASC community cemetery.