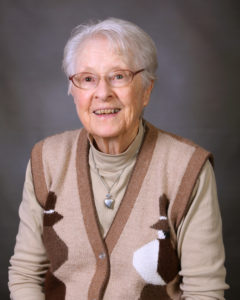 By Sister Anne Irose, ASC
I was in my late 30s when I began ministry in Bolivia. My hopes, joy and curiosity were as great as the majestic Andes Mountains surrounding the city of La Paz. Actually, it was more like an international novitiate as I plunged into a sea of new learnings amid very unchartered waters.
I was blessed to share my new missionary journey with an Adorer from the Ruma Province and two from Spain; a pastor from Malta who spoke five languages and neighbors from different Indigenous cultures and traditions. God was the One holding us all together in love.
My best teachers were the children whose eyes sparkled in the naked now and whose Spanish was almost as primitive as my own! These children, often hungry and under-nourished, taught me to sing in two new languages and celebrate in joy with only a piece of bread.
Watching my neighbor tend her plot of cold, hard ground, I learned much about traditional customs and medicine and a deep contemplative spirituality for mind, body and soul.
Seeing military tanks and hearing gun shots at night gave me deep gratitude for the privilege of democracy.
I was part of a team of lay people who organized and led a local worship community without the benefit of an ordained priest, a concept popularized and known in Latin America as base church communities.
Our vibrant Base Church Community Team spoke prophetically of a Church where the "laity are the protagonists of the New Evangelization." When an ordained minister failed to arrive for Holy Week, our Pastoral Team celebrated Holy Week services with all the people. There was lots of participation, solemnity and creativity.
Liberation theology was written on the faces of all who yearned, hungered, suffered and fought for a fuller share of the gifts of Creation.
My decades-long experience as a missionary in Bolivia marked me forever in ways I could not have imagined if I had served only in the U.S.
May the world's many facets and cultures and beliefs find us open and ready to drink deeply from copious fountains as we work "for that beautiful order of things" that God so desires for us.