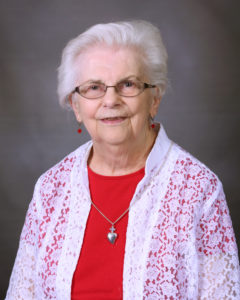 By Sister Regina Siegfried, ASC
I recently met my Iraqi student Dunya for the celebration of Eid that marks the end of the Ramadan month of fasting and prayers for Muslims worldwide.
The party in St. Louis featured free food and prizes, sno-cones, cotton candy, face painting, a fire truck and more. Volunteers from the host, Oasis International, and Canaan Baptist Church were on hand to help.
Refugees, immigrants, and U.S. citizens partied peacefully and enjoyed each other's company. Dunya and her friend Azlar chatted together in animated Arabic while their daughters Shams and Zahraa played on the fire truck. At one point Azlar said to me, "Teacher, follow me," as she took Zahraa for a lime sno-cone.
That phrase touched my heart.
"Teacher, follow me." Where, why, how? We wended our way through a crowd of hijab-clad women and volunteers as I listened to a chorus of languages I didn't understand.
"Teacher, follow me" helped me realize that I've been doing exactly that for more than two years since I began volunteering with Immigrant and Refugee Women's Program to tutor women who want to learn English.
These brave, resilient, and courageous women have led me to surprising places as they've opened their homes for a weekly tutoring class that is much more than an English class. Dunya and I cried together when she miscarried and when her father in Baghdad had cancer surgery. We rejoiced when she got her U.S. driver's license.
She practices English; I'm not learning Arabic. Most of us who volunteer for the Immigrant and Refugee Women's Program will probably tell you that while it is indeed about helping women learn English, it's also much more. The women continually lead us to new insights about relationships, friendships, and cultural exchange.
"Teacher, follow me."
Yes, I will. We're walking together into the compassionate heart of God. What a privilege and journey with incredible companions.