By Sr. Sarah Harbaugh, ASC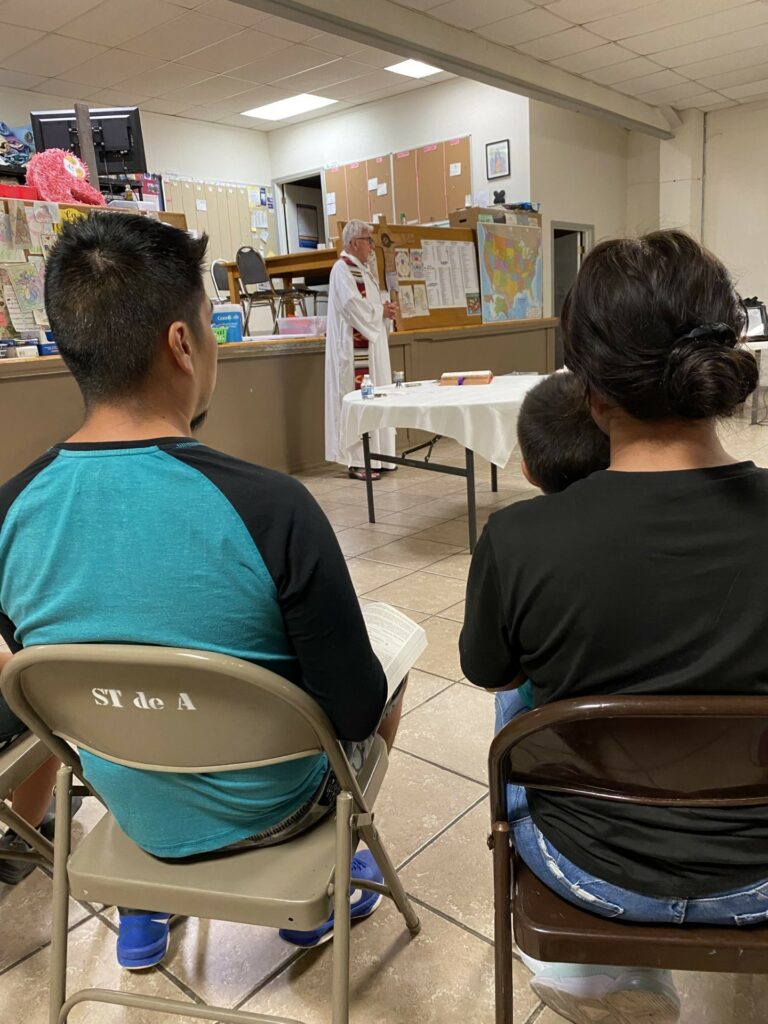 As I enter into this next phase of my life, I continually remind myself that "where there is one Adorer, we all are there." That is how I felt during my month-long experience on the border of Mexico and the United States in El Paso, TX. I spent one month, from July 29 to August 28, welcoming migrants from various different countries at Holy Family Refugee Center, part of Annunciation House in El Paso, TX. At Holy Family, we would welcome the migrants after they were released from border security and ICE. They would be offered a chance to take a shower, a bed to sleep in, and a few meals before they set off on the next part of their journey. I have so many stories that I could share, but I will settle with just one.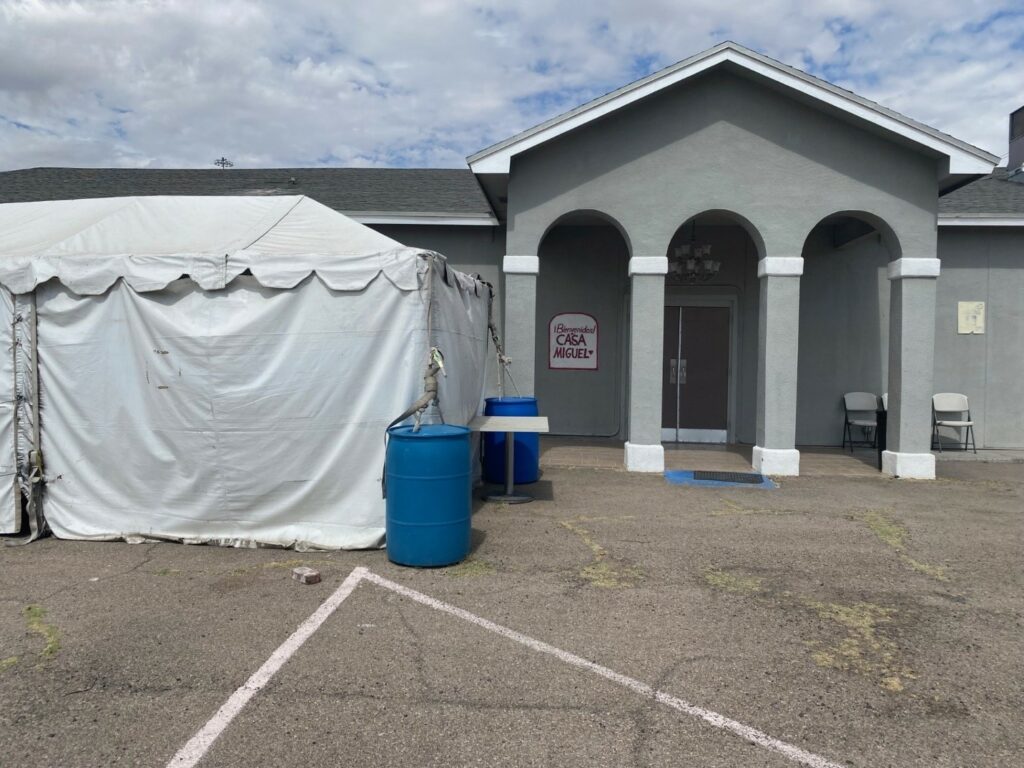 My Spanish is not very good. This was something I fretted about before leaving. On my second morning there, I woke up to a beautiful rainbow over Juarez that gave me reassurance that I was right where I needed to be. I knew that going into this experience, but trusted that God would give me the skills I needed. The common language became compassion and patience. With my broken Spanish, I would welcome them, give them what they asked for, and wish them well on the next phase of their journey.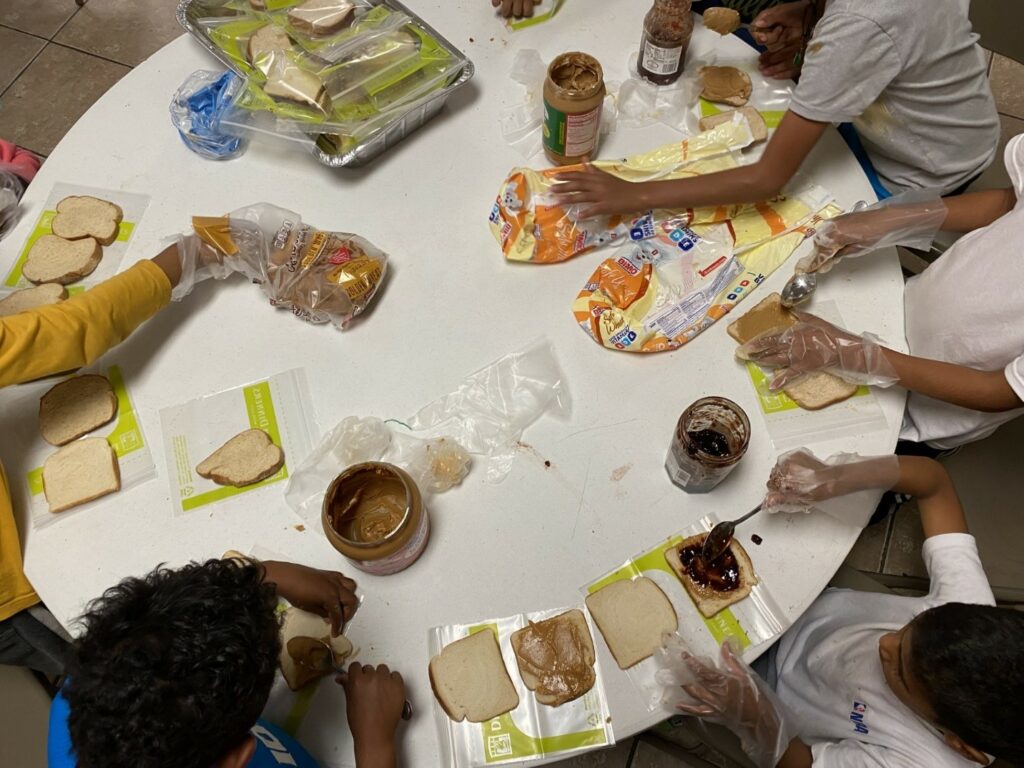 One evening, I walked down to a gas station just a few blocks away. I really wanted a Diet Pepsi and the savor the beautiful evening. As I was coming back, a group of my new migrant friends were walking to the same gas station for an evening snack. The excitement that both parents and children had when they saw me was enough to warm the coldest hearts. I greeted them with "Mis amigos!" and continued on my way home. At this moment, I realized we had more in common than I thought. We all just wanted a chance to get away from the shelter and enjoy the evening.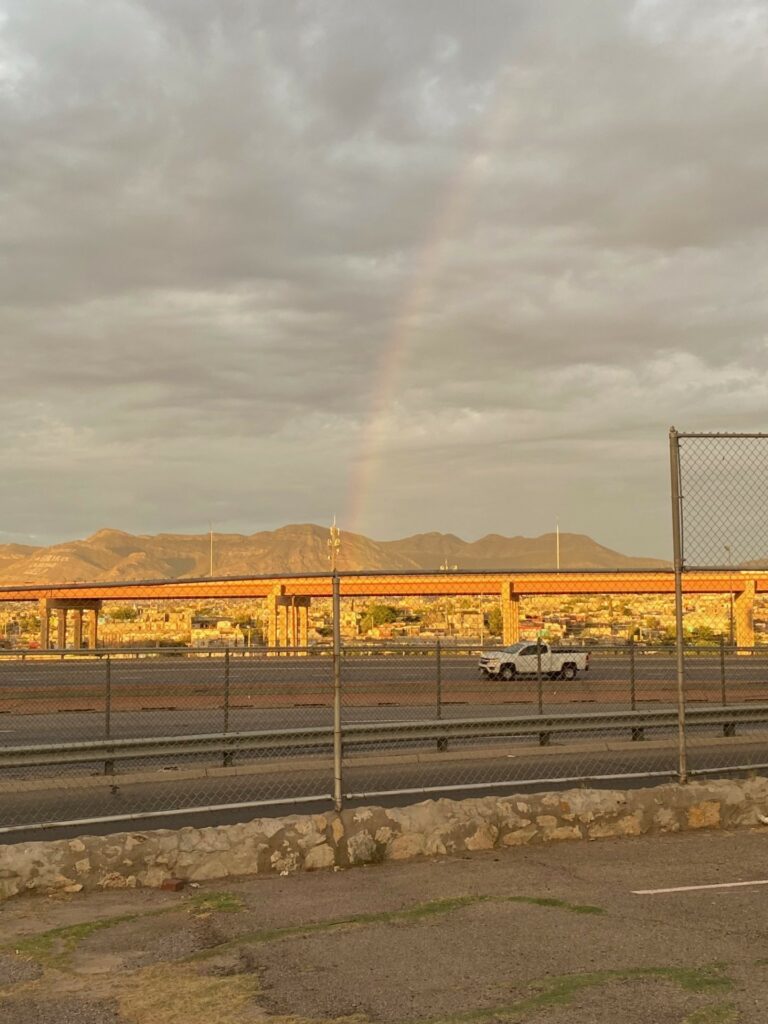 This group of boys, mis amigos, became our helpers. One day, we ran out of peanut butter and jelly sandwiches. We would send these with those leaving the shelter for their next destination. The solution became recruiting these boys to help us with the sandwiches. They loved it and we made so many peanut butter and jelly sandwiches.

When the last family from that particular group left, I found myself mourning them leaving the shelter. They had been there for almost as long as I had been and I had found comfort in experimenting with my Spanish with them. In return, they would try to speak English with me.
This experience has cemented in me a desire to continue serving those on our society's margins. I was able to live the charism of the Precious Blood of meeting people as they were and bringing them some healing and hope for their future. As I continue forward in my journey, I will always remember how this experience has changed me and the knowledge that I'm not doing this work alone.

If you would like to hear more about my time, please reach out. I would love to share more about my experience.