By Sr. Regina Siegfried, ASC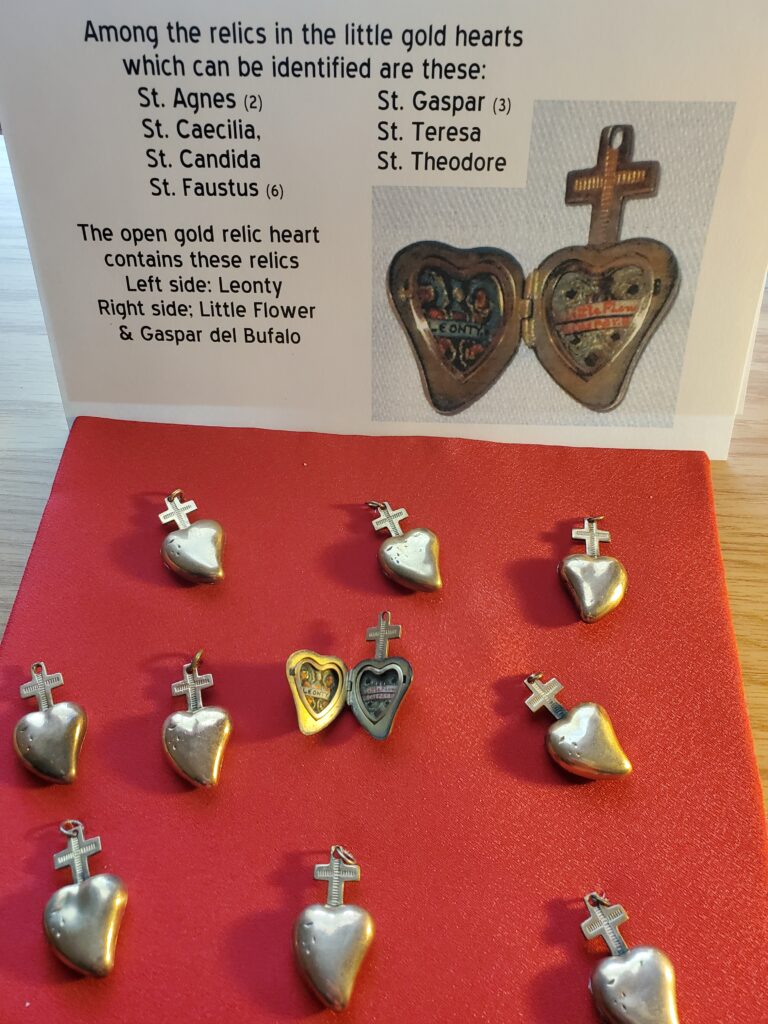 We cherish our hearts and crosses, the signature symbol for the Congregation since the days of St. Maria De Mattias. The O'Fallon Precious Blood Sisters recently returned ten gold hearts that had been in their possession since 1875 when the Adorers and the O'Fallon CPPS Sisters went separate ways as two communities. They were in the St. Louis area while we ministered in rural southern Illinois, Missouri, and Kansas.

Our habits were identical until 1897 when the O'Fallon Sisters changed the frill headdress and kept the gold heart that they continued to wear until 1935. The photo to the right displays their collection of hearts with some identifying information. It was a poignant moment for me when I unwrapped the O'Fallon archivist's careful mounting of hearts cherished by both communities. In a sense, these hearts made their way back home to join the Ruma collection of hearts from the 19th century and more contemporary versions, including hand-carved hearts from Liberia, and our current silver heart.