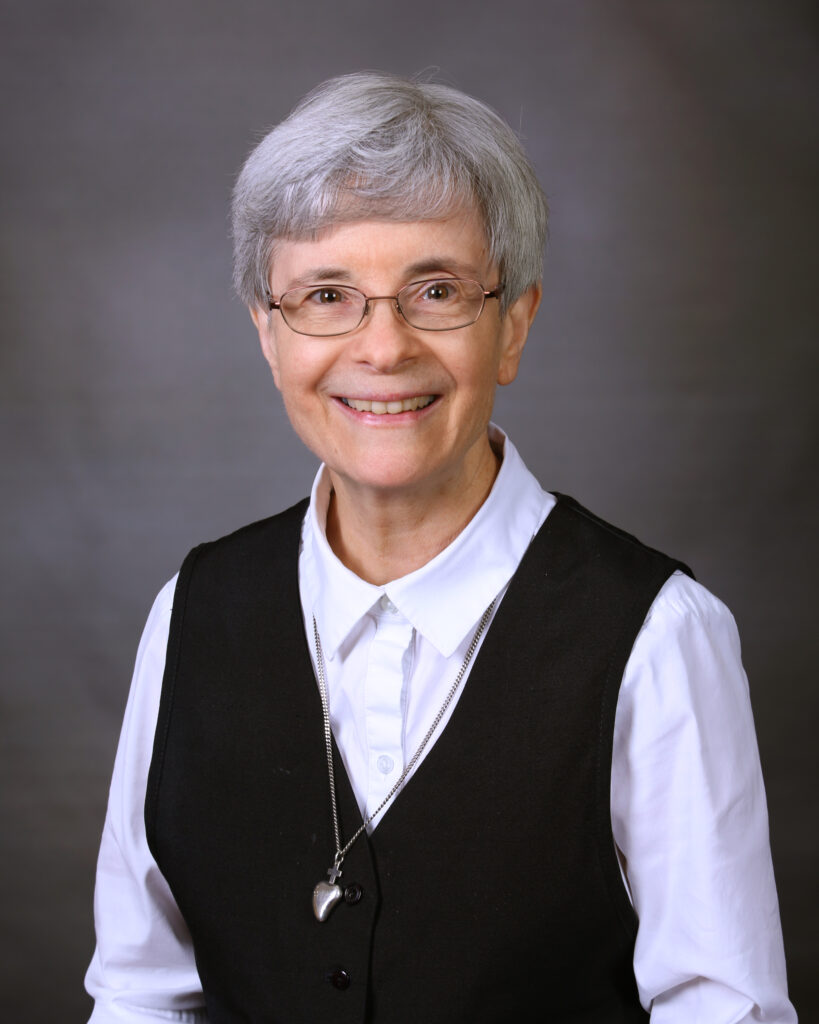 Sister Nylas Moser, ASC celebrated 50 years as a vowed member of the Adorers of the Blood of Christ at the Wichita Center on Saturday, October 21, 2023. She made her first profession on December 8, 1973, and her final vows on September 15, 1979. She marked her celebration with the Eucharistic Liturgy and a meal with friends, relatives and members of the ASC community.
Sister Nylas was born in Wichita, Kansas to the late Gilbert and Velma (Howard) Moser. She received her bachelor's degree in music from Newman University, Wichita, Kansas, in 1975, and her master's in Liturgy and Church Music from St. Joseph College in Rensselaer, Indiana, in 1988. During two years in Rome, she received her Certification in the Italian Language from the Dante Alighieri Language School.
Music ministry defined Sister Nylas' professional life. She taught music to elementary students from K-8 for almost 30 years, beginning at St. Mary in David City, Nebraska, followed by these Kansas schools: St. Anne, St. Francis of Assisi and St. Elizabeth Ann Seton in Wichita; St. Francis Xavier in Junction City, St. James in Augusta, St. Patrick in Chanute and briefly in Wichita Public Schools. At some of those schools, she also served as a classroom teacher. She spent ten years as the Italian Language Instructor at Wichita State University, following her earlier studies in Rome. For more than 25 years, Sister Nylas was the Coordinator of Music and Liturgy at the Wichita Center. She currently holds that position in Springfield, IL, with the Hospital Sisters of St. Francis.
Sister Nylas has been both minister and leader in liturgical music. Her involvement in the National Association of Pastoral Musicians (NPM) began in 1987. She has been active in their Steering committee for Musicians Serving Religious Communities, serving as secretary for three years and chairperson for seven. She was part of a group that launched the Wichita Chapter of NPM, and was awarded the honor of Chapter Leader of 2017. She continues to be active in NPM. Since 2006 Sr. Nylas has also been a member of the American Guild of Organists, and is currently active in the organization in Springfield, Illinois.