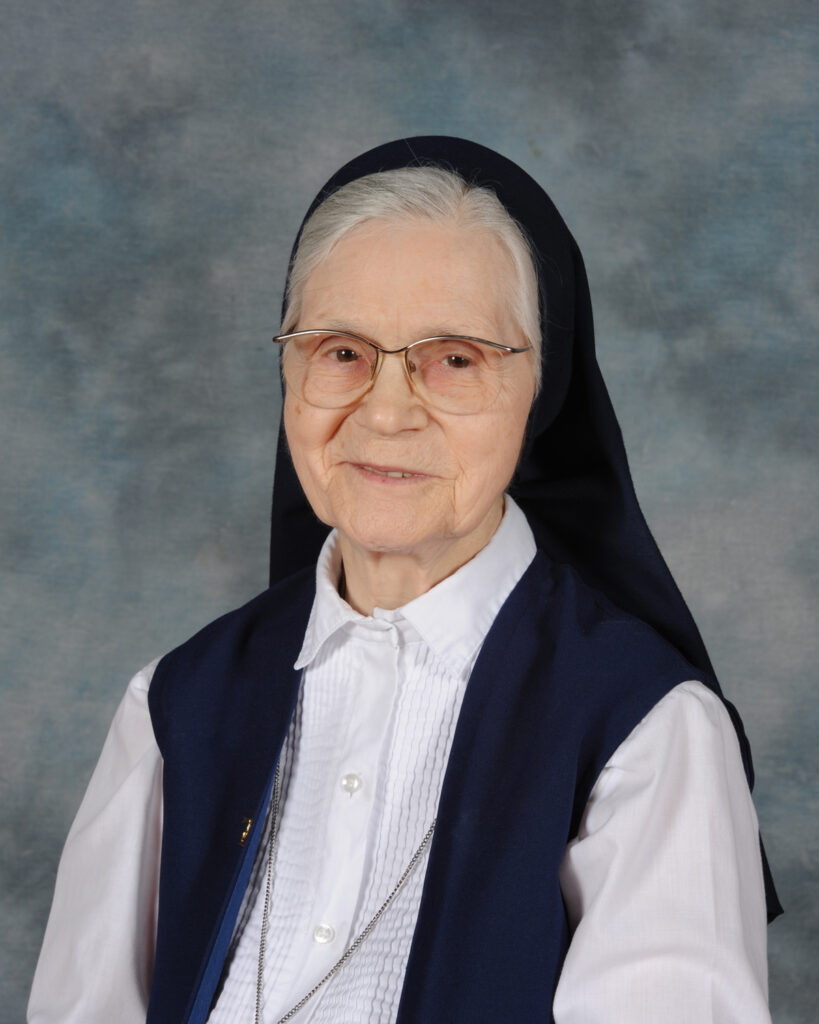 Sister Mary Perpetua Gusic died April 1 in Reading, Pennsylvania.
She was 98 years old and had been a professed member of the Adorers of the Blood of Christ for 78 years.
Sister Mary Perpetua was born April 17, 1921 in Steelton, Pennsylvania, the oldest of seven children of Croatian immigrants John and Catherine (Viher) Gusic. Sister Perpetua made her first profession on Aug. 12, 1941 and her final vows on Aug. 12, 1946.
Sister Mary Perpetua studied at the Precious Blood Teacher Training Institute in Columbia, Pennsylvania. She received her Elementary Teacher Certificate from the State of Ohio Department of Education.
She taught middle grade students for almost 50 years. Her teaching posts included: St. Jerome, Assumption, and St. Theodore in Chicago; Immaculate Conception and Holy Trinity in East Chicago, Indiana; St. Rochus in Johnstown, Sacred Heart in McKeesport, St. Mary in Steelton, Seven Sorrows BVM in Middletown and Sacred Heart in Lewistown, all in Pennsylvania; Holy Trinity in Kinston, St. Raphael in Greenville, and St. Madeleine Sophie in Lumberton, all in North Carolina; St. Joseph in St. Louis; Mount Carmel in Niles, Ohio; St. Teresa in Albany, Georgia; and St. Edward in Carlsbad, New Mexico.
After leaving her education ministry, she served for several years as coordinator of small communities where she lived.
Sister Perpetua lived Mission in Later Life first at St. Anne's Retirement Community in Columbia, and later at St. Joseph Villa in Reading, Pennsylvania with the Bernadine Franciscans.
She was preceded in death by her parents; half-sisters Mary, Catherine (Andrew) Knapp, and Ann (Frank) Barlek (from her father's previous marriage); sisters Helen (George) Turns, and Josephine (John) Peshina; brothers John (Doris) Gusic, Frank Gusic, and Joseph (Marcella and Nadine) Gusic; and brother-in-law Richard Zimmermann.
She is survived by her sister, Virginia Zimmermann, and members of the ASC community.
She is buried in the convent cemetery.