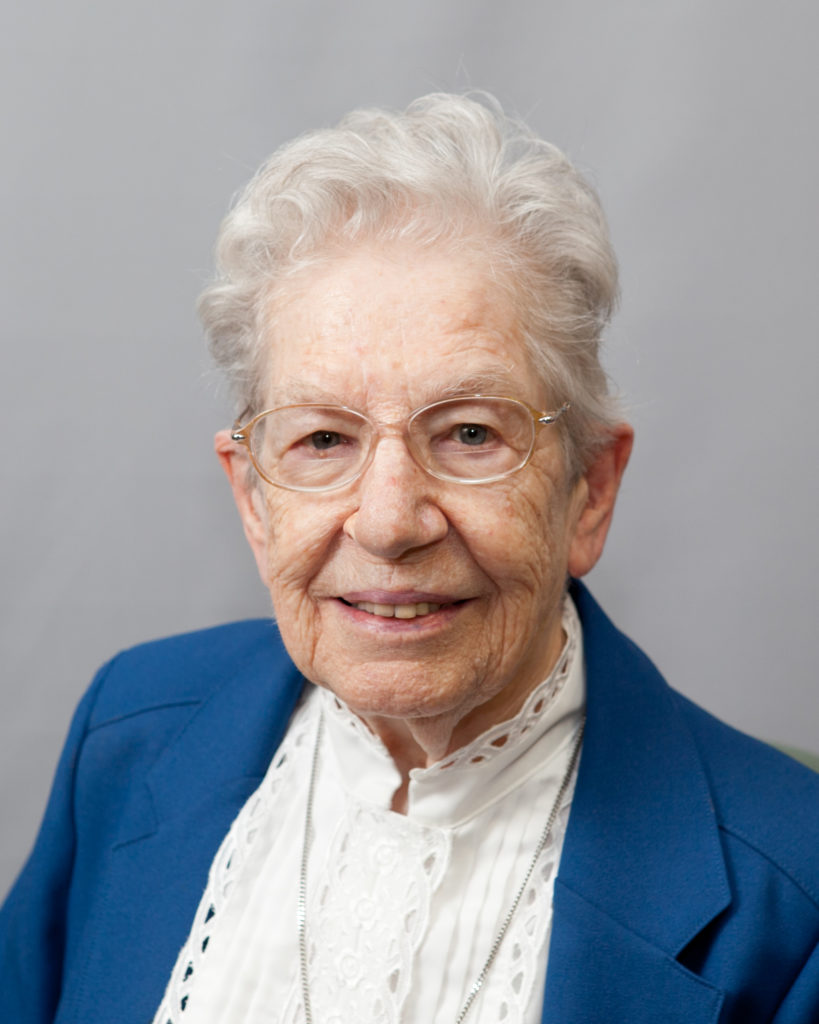 Sister Ruth Timmermeyer, ASC died Thursday, May 21, 2020 at the Wichita Center. She was 93 years old and was a professed Adorer of the Blood of Christ for 77 years.
She was born July 24, 1926, in Wichita, Kansas, one of 13 children of Clarence and Hazel (Markel) Timmermeyer. She was stricken with polio at age four. When she was six, her family moved to a farm near Norwich, Kansas.
In 1940, after graduating from eighth grade, she went to Sacred Heart convent. She made first vows on August 16, 1942, and final vows five years later. Between those years, she completed high school studies at Sacred Heart Academy in Wichita and taught primary and intermediate grades in Kansas and Oklahoma.
She taught and served as principal at elementary schools in Kansas, New Mexico, Missouri and Oklahoma, and along the way, earned a bachelor's degree in education from Sacred Heart College, Wichita, Kansas, and a master's degree in educational administration from Kansas State Teachers College in Emporia.
In 1975, Ruth was trained in pastoral care at St. Mary's Hospital in Enid, Oklahoma. In subsequent years, she coordinated children's religious education, and worked as a librarian and office coordinator in the Wichita Acuto Center, and as a volunteer at Hospice, Inc., Great Plains Earth Institute and Center of Hope. She retired to the Wichita ASC Center in 1999 and became a resident in Caritas Center in 2015.
Preceding Ruth in death were her parents and 11 siblings. She is survived by her brother Robert (Lois), nieces, nephews, and her ASC community.