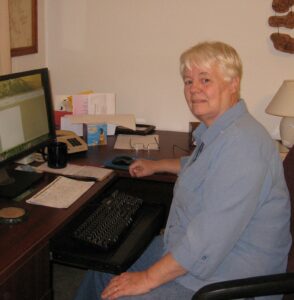 By Sister Janis Yaekel, ASC
I am Sister Janis Yaekel, ASC and I have pancreatic cancer. In fact, I have lived with cancer since 2012. I hope to share in my blog my journey and my reflections on the presence of God in my life. It is my hope that those who read my entries will find strength for their own journeys. 
Monday was the first day of what I like to call my free week, the week with no chemotherapy. By this time, the worst of the side effects of the last chemo treatment has disappeared and I feel more myself again. I had lunch and a great visit with a friend. Later in the week, I will visit friends at the Lake of the Ozarks and that is always relaxing.
This evening as I watched the nightly news, they told the story of a 17-year-old girl with bone cancer. They showed her playing basketball, a sport she loves. Her situation doesn't sound good and they are trying chemo and an experimental drug at this time.
As I sat there and watched, I thought of how much more of life I have had the chance to live. It is a thought that often comes to mind when I am at the Siteman Cancer Center in St. Louis receiving treatment because I always see young people going through treatment.
Cancer doesn't respect age and it doesn't give a break to those we think should have a full life ahead of them. I'm almost 64 and I want more life, but as I sit in the big waiting room, I see young people with their cell phones and tablets trying to be normal in the abnormal world of cancer.
I just hope that they survive so they can grow older like me.
When I used to give presentations on prayer, one of the things I would always preach to my audience is the need to remain in the present moment because that is the only place that God will meet them.
There are many ways to get into the moment, but for me, the quickest route is through nature. This afternoon, for example, I was sitting at my computer and my kitten was sitting on the windowsill when a hummingbird came to the feeder. Of course, the kitten was very curious about the bird as it darted back and forth. In that moment, I was totally focused on the cat when a curious thing happened. The humming bird came over to the window and started observing the kitten.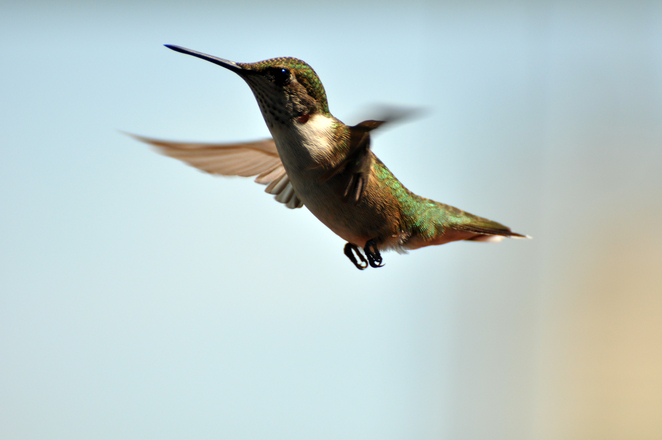 Over the next several minutes, the bird came back several times to get a closer look at the feline. It wasn't any big thing but it was a special gift to me, one that I would have missed had I not been attentive to the moment.
In that present moment, there was no cancer or worry. There was only a kitten, a hummingbird and me.
And oh yes, God was there too.
---
[social_button button="twitter" tcount ="horizontal"][social_button button="facebook" fsend="on" flayout="standard" fwidth="450″ faction="like" fcolorsheme="light"]
---