By Sisters Dani Brought and Kris Schrader
Last week, we walked the Way of the Cross from the Guatemalan village of El Carrizal, San Pedro Ayampuc to La Puya, the entrance to a controversial gold mine that has prompted a now three-year-long nonviolent resistance protest at the site.
We walked 3 miles with the men, women and children who live nearby and have carried out that peaceful protest.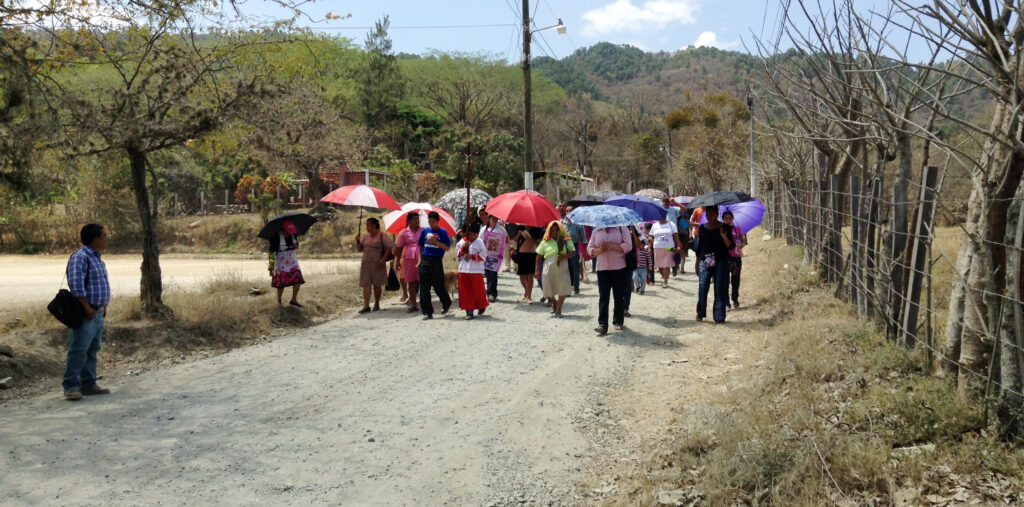 Along that route, from their town to the mine's entrance, we prayed the Way of the Cross, connecting their experience of exploitation and human rights abuses with that of Jesus, his condemnation, persecution and assassination.
At the 10th Station, Jesus is nailed to the cross, a woman in the group remarked, "It feels like we are being nailed along with Jesus."
On dusty roads under a relentless sun, we re-committed ourselves to embrace this time with a passion for truth and justice. With eyes fixed on their children and grandchildren, the people affirmed once again that what they do is for them, to help create a future with hope.