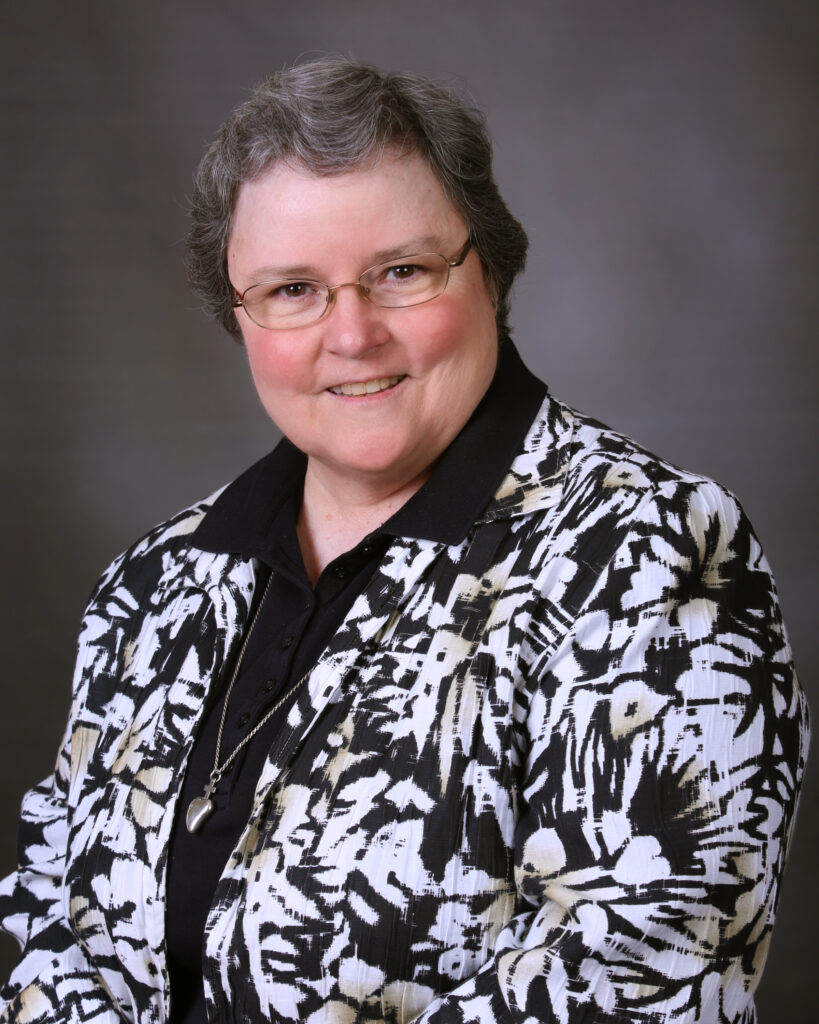 Sister Sara Dwyer, ASC is celebrating 50 years as a vowed member of the Adorers of the Blood of Christ. She made both her first profession in 1971 and her final vows in 1977 on the Feast of Pentecost.
Sister Sara was born in Wichita to John and Elizabeth (Spalding) Dwyer. She received her bachelor's degree in Philosophy from Newman University in Wichita in 1974. She earned a master's in Theology from St. Mary University in San Antonio, Texas in 1979, and a master's in Adult Education/Theology from Boston University in 1992.
Sister Sara began her first full time ministry in parish work as the Director of Adult Education at St. Thomas More University Parish (1977 to 1985) and later as a Pastoral Associate at St. Mark the Evangelist Parish (1997 to 2000), both in Norman, Oklahoma.  
She also gave retreats and taught adult education classes for the Archdiocese of Oklahoma City, pastoral ministry program.  
She served in the Tyler, Texas diocese as Diocesan Director of Ministry from 1987 to 1992.
While earning her degree in Philosophy at Newman, Sister Sara also taught part-time at Bishop Carroll High School in Wichita. Her community service included being Vocation Educator at the ASC Vocation Office in Wichita, and later Co-Director of the Wichita Provincial House community. When the three United States provinces converged in 2000, she was elected as one of the councilors for the U.S. Region of Adorers. Following that assignment, she became the Education Program Coordinator for NETWORK, a lobby for Catholic Social Justice.
Sister Sara currently serves as director of the Washington Retreat House in D.C., a ministry of the Franciscan Sisters of the Atonement. She also serves as the U.S. Adorers' regional contact for Justice, Peace and Integrity of Creation.