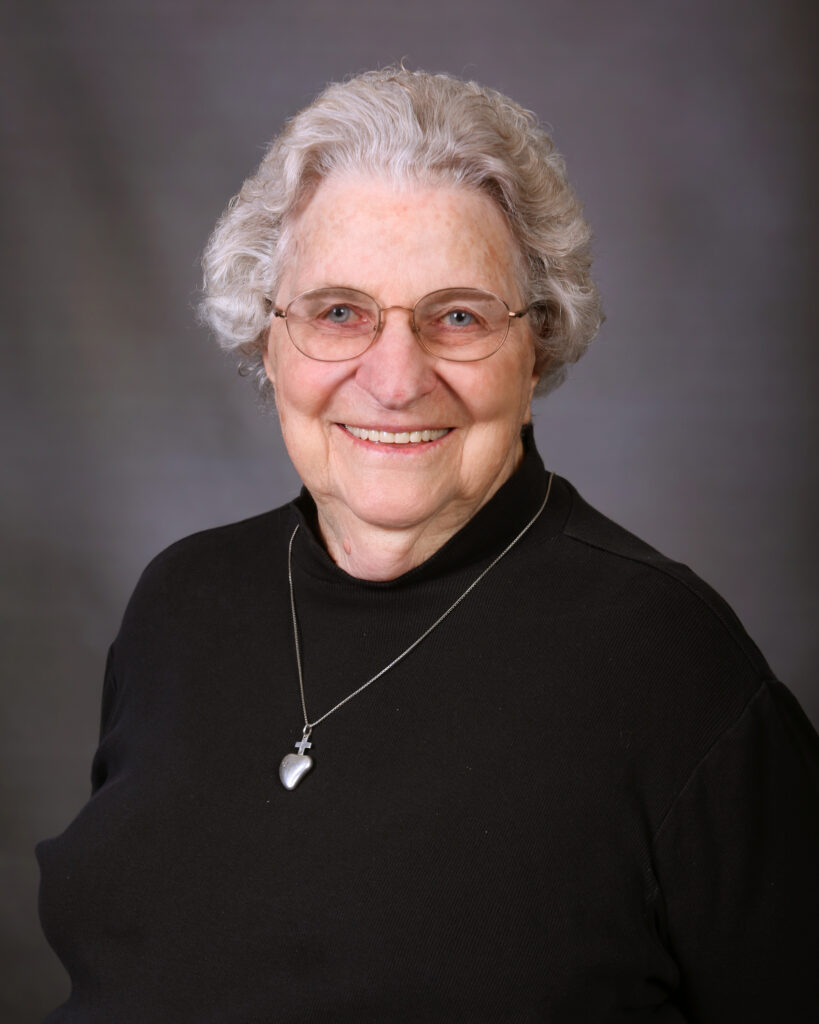 Sister Joann Stuever, ASC is celebrating 25 years as a vowed member of the Adorers of the Blood of Christ. She made her first profession on June 22, 1996 and her final vows on April 29, 2001.
Sister Joann was born in Woodward, Oklahoma, to Joseph and Gladys (New) Schneider. She earned her bachelor's degree in chemistry from Southern Methodist University in Dallas in 1954. She held a teaching certificate from the states of Oklahoma and New Mexico. She did graduate studies at Boston University and Portland State University as a member of the National Honors Science Teacher Program. She also studied at Aquinas Institute of Theology in St. Louis and the University of Oklahoma in Norman.
For nearly 10 years, Sister Joann worked with ConnectCare in Wichita, Kansas, as Residence Supervisor, Director of AIDS Referral, and as Director of Volunteers. She continued her ministry with HIV/AIDS patients at the clinic of the University of Kansas School of Medicine as volunteer Coordinator.
After a brief sabbatical, Sister Joann moved into her current position as the Coordinator of Hospitality and Special Events at the Wichita Center, where she also resides. She continues to serve on the Dear Neighbor Ministries Board.