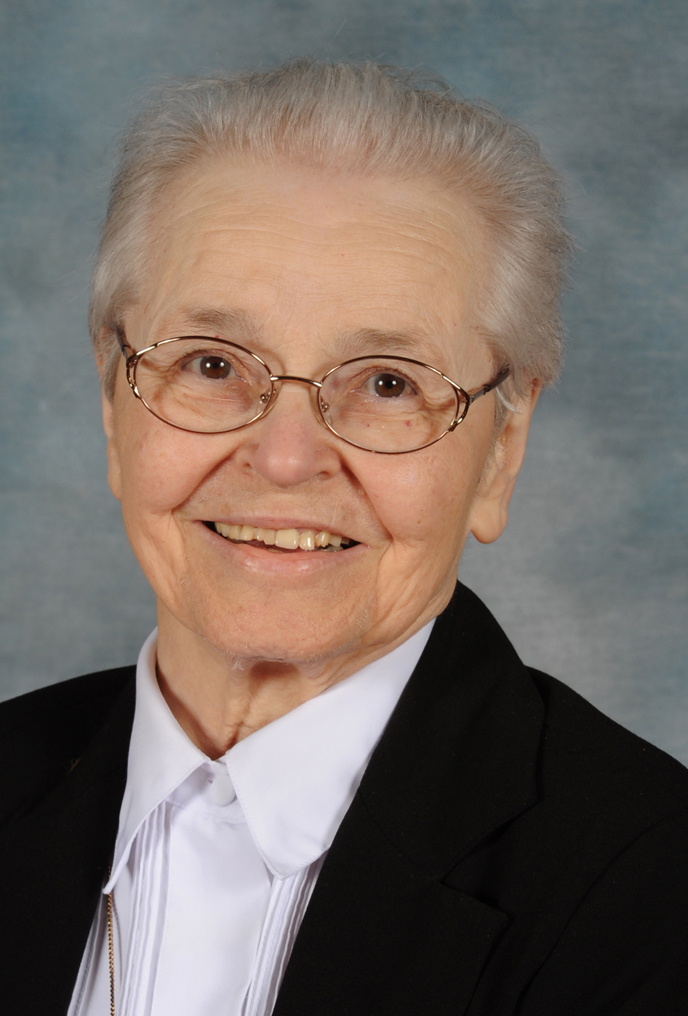 Sister Mary Matthew Janciar was born November 3, 1925 in Johnstown, Pennsylvania. Her family grew larger after the death of her father when she gained four step-siblings. After the completion of high school, she entered community in Columbia, Pennsylvania and was given the name Mary Matthew on August 12, 1941.
Teacher and Student
As the oldest of many children in a family, Sister Mary Matthew Janciar had many natural teaching abilities and studied at the Precious Blood Teachers' Institute. She spent many years teaching primary grades in a variety of states before studying to get her master's degree in French from Saint Louis University. She had a natural talent for languages.
In 1979, Sister Mary Matthew Janciar began serving as local coordinator of the motherhouse while still teaching at St. Joseph Academy. She took the position very seriously and did whatever she had to do to help the Sisters get whatever they needed. Mary Matthew would often drive all over Lancaster, Pennsylvania searching out the best bargains for the things Sisters needed.
Bargain Shopper
She would buy one thing at this store and one thing at that store to save a bit of money; the distance needed to drive did not make one bit of a difference to her. Her dedication to community and living the vows made her a great example of community. Her sisters could see what a model she was and elected her as provincial councilor for two terms. She also was able to share her gift for community as a temporary professed director to pass on her love of community to newer sisters.
The ministry that held Sister Mary Matthew Janciar's heart was her ministry with Hispanics, which she began in 1989 and continued for 19 years. She found it a great joy and challenge. She worked day and night to make sure the needs of the people were met. While Mary Matthew worked with the Hispanics, her community-focused mindset never left her, and she helped others see that mindset as well. She was constantly trying to get others to help her in her ministry and join in caring for others.
'Beloved Mother'
Many Hispanics came to call her "Beloved Mother" due to her care for each person and community she helped create. Mary Matthew continued her ministry with Hispanic people until she could no longer physically help. She did not stop being of service when she moved to St. Anne's Retirement Community. She continued serving residents by teaching Spanish and being a positive and gentle presence for all who met her, even if she was in great pain, which she often was.
Sister Mary Matthew Janciar spent the last 10 years of her life in great physical pain. One would never know that she was in pain, however. Mary Matthew greeted everyone, every time with a warm and gentle smile. She would be willing to share in conversation when she was able and her medication for pain was not causing her to fall asleep. She never lost her smile.
Our constitution calls us to let the gentle courtesy of Christ be evident in our manner toward all, and we can learn that from the example that Mary Matthew gave during the final period of her life.