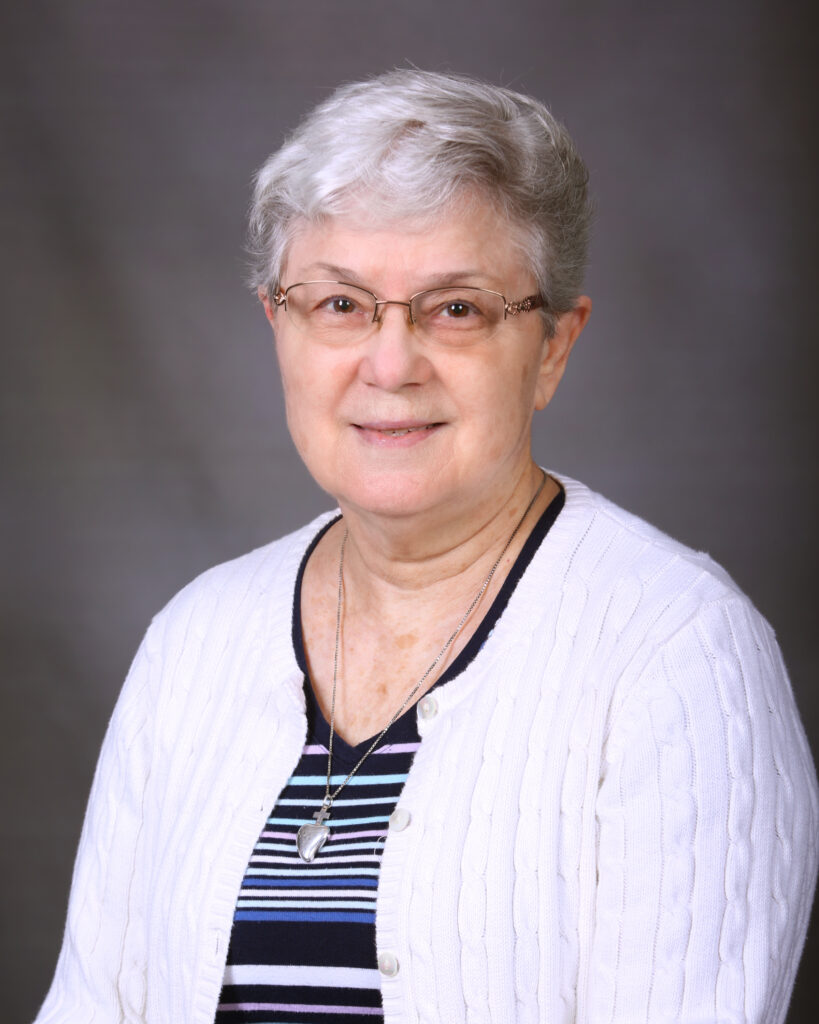 Sister Marie Zoglman, ASC is celebrating 60 years as a vowed member of the Adorers of the Blood of Christ. She made her first profession on July 1, 1961 and her final vows on July 1, 1966.
Sister Marie was born in Cheney (Mount Vernon), Kansas to Roman and Josephine (Ayres) Zoglman. She received a bachelor's degree in education from Sacred Heart College, now Newman University, in Wichita in 1964. She earned a master's degree in elementary education from Kansas State Teachers' College in Emporia, Kansas, in 1972, and a master's in liturgy from the University of Santa Clara in Santa Clara, California, in 1994.
Sister Marie ministered as an elementary educator and a pastoral minister for more than 50 years. As an elementary teacher, she served primarily in Kansas at Olmitz, Sacred Heart in Ness City, St. James in Augusta, St. John in Pilsen, Sacred Heart in Emporia, All Saints and St. Elizabeth Ann Seton, both in Wichita, and St. Mark's in Colwich, Kansas. She taught for several years in Oklahoma City, Oklahoma at John Carroll and at Christ the King. She also served at St. Edward in Carlsbad, New Mexico.
After receiving her degree in liturgy, Sister Marie served on the pastoral ministry team as the liturgist at St. John the Evangelist Parish in Hoisington, Kansas. Her longest ministry was serving as pastoral associate, liturgist and RCIA director at St. Mary Parish in Derby, Kansas.
Following those ministries, Sister Marie began Living Mission in Later Life at the Wichita Center. For several years, she assisted the Activities Director in Caritas, the wing for sisters in need of greater care at the Wichita Center.