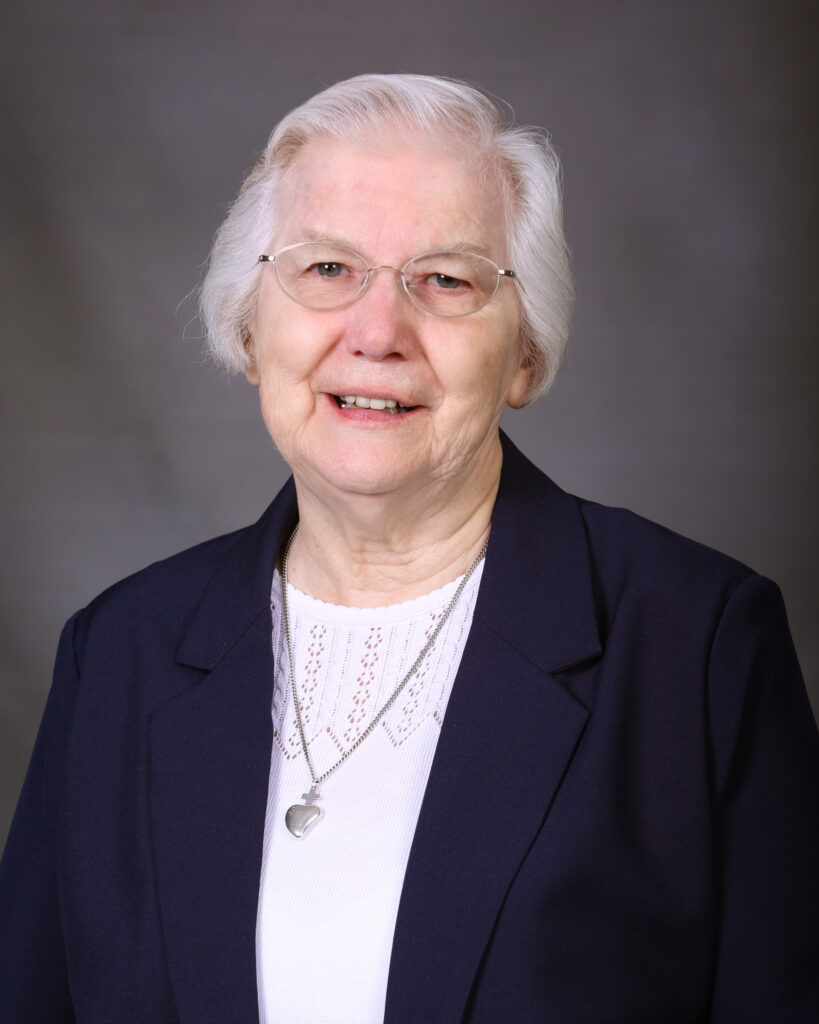 Sister Denise Schwarz, ASC is celebrating 65 years as a vowed member of the Adorers of the Blood of Christ. Sister Denise made her first profession on July 1, 1956 and her final vows on July 1, 1961.
Sister Denise was born in Okarche, Oklahoma to Frank and Mary Schwarz. She received a bachelor's degree in education with a minor in theology from Sacred Heart College, now Newman University, in 1965. She did post-graduate work at Eastern New Mexico University and the College of the Southwest, both in Hobbs, New Mexico, and at Manhattan College in Oklahoma City where she specialized in educational administration and curriculum.
For more than 50 years, Sister Denise was an elementary educator at the primary level. She served in several schools, including Sacred Heart in Oklahoma City and St. Matthew in Elk City, both in Oklahoma. In Kansas, her ministry to students was at Sacred Heart in Arkansas City, St. Joseph in Conway Springs, St. Joseph in McPherson, St. Joseph in Offerle, St. Joseph in Andale, District 82 School in St. Marks, District 27 in Piqua, St. Martin in Caldwell and Christ the King in Wichita. After leaving full-time classroom teaching, she continued for three years as a part-time teacher at Sacred Heart in Oklahoma City. During several years of her ministry at St. Helena in Hobbs, New Mexico, she was also the Coordinator of Community Services.
Sister Denise now resides at the Wichita Center where she assists with various duties.