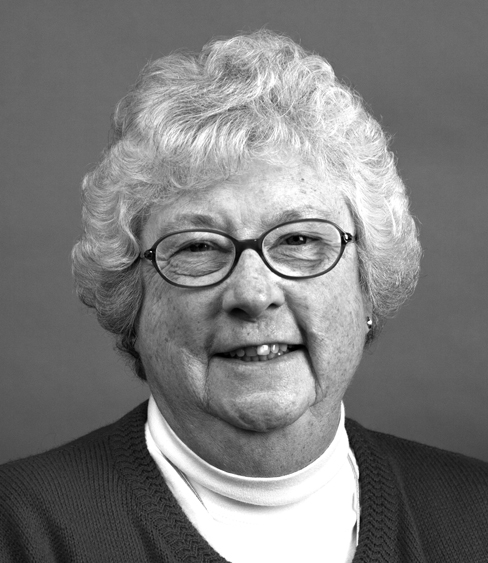 Sister Marie Ann Poland, ASC died after a long illness on Saturday, July 29, 2017 at the Adorers' Ruma Center in Ruma, Ill.
She was 70 years old and had been a professed Adorer of the Blood of Christ for 17 years.
She was born March 16, 1947 in Philadelphia, the middle child of Catherine (Krach) and John Herman Poland. She entered the former Columbia Province of the Adorers on June 22, 1997, took first vows on June 10, 2000, and professed final vows on Nov. 6, 2004.
Before entering the Adorers as a 50-year-old, Sister Marie had had a nursing career in pediatrics, working in Philadelphia hospitals as a care coordinator for pediatrics and pediatric intensive care. She also had coordinated nursing services in orthopedics for children and for a medical surgical unit.
She was on the pediatric clinical faculty of Allentown College of St. Francis de Sales.  After becoming an Adorer, Sister Marie did marketing and directed programs for the Precious Blood Spiritual Center in Columbia, Penn.
She also was an educator for pediatric home care nurses for the Bethlehem, Penn., Visiting Nurse Association. She was a home care nurse in York, Penn., with Bayada Pediatrics, Harrisburg, Penn., and a school nurse in the Middletown, Penn., public schools.
She collected donations in her "Pink Box for Marie's Kids," to buy socks, underwear, and other necessities for the children she served.
She held several degrees including a bachelor's in nursing from Penn State University in 1985 and a master's in nursing administration from Widener University in Chester, Penn., in 1990. She also earned in 2008 a master's degree in spirituality and a certificate in spiritual direction from Creighton University in Omaha.
In 2015, she moved to Ruma, Ill.
She was preceded in death by her parents, and is survived by her younger sister Kathy (Charlie) Parkerson of Langhorne, Penn., and her older brother John (Betty) of Hamilton, N.J., as well as extended family and her ASC community.
She was buried in the community cemetery.