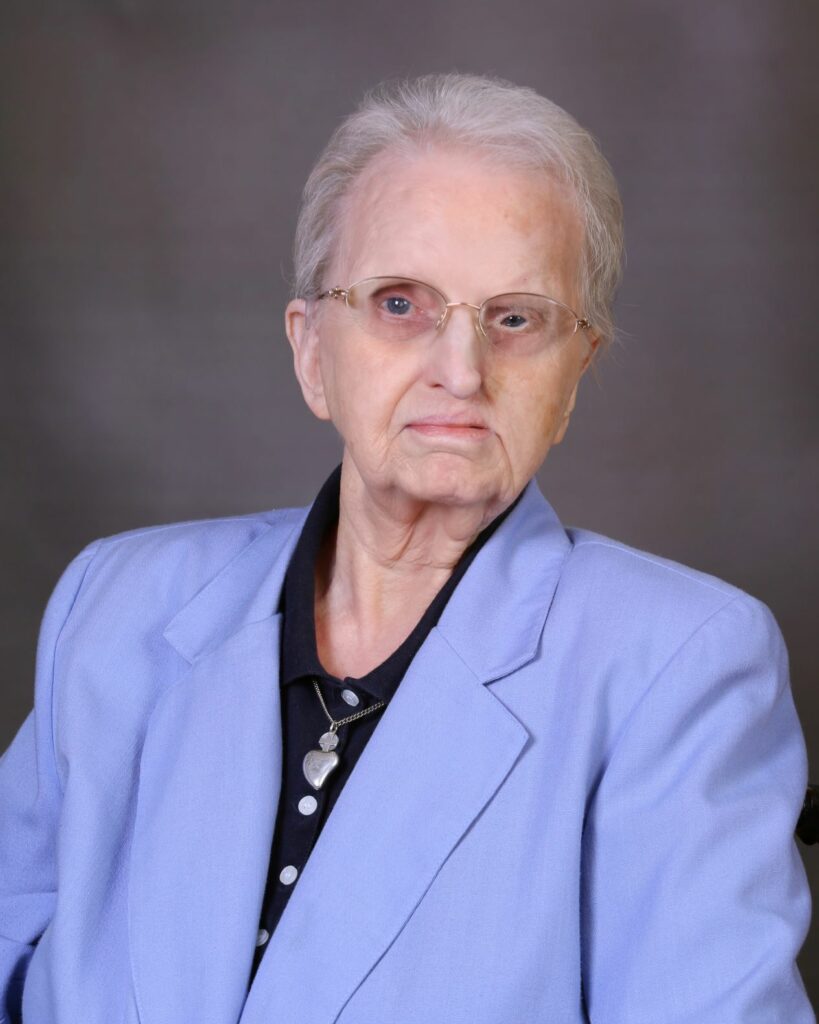 Sister Florence (Bernarda) Korte, ASC, died peacefully at 4:15 p.m. on Friday, September 2, 2022 at Belleville Memorial Hospital in Belleville, IL. She was 92 years old, professed for 75 years, and looking forward to her anniversary celebration in early October.

Baptized Florence, she was the seventh of twelve children born to Ben and Mary (Toennies) Korte of Damiansville, IL. She made her first profession on July 1, 1947 and her final vows on July 1, 1952.

Sister Florence attended the Domestic Service Apostolate Institute in St. Louis, MO, the Food Management Institute in Canon City, CO, and the Council of Christian Service and the Restaurant in Chicago, IL. She graduated in the field of Food Service from Fontbonne University in St. Louis, MO, in 1972.

Her main ministry of Food Service and Housekeeping spanned 35 years and included both small convents and large institutions in Illinois and Missouri.

Along with other ASCs from Ruma, Sr. Florence recently moved to Benedictine Living Community on the grounds of the Shrine of Our Lady of the Snows near Belleville, IL. Her final ministry was one of prayer.
Sister Florence was preceded in death by her parents, her brothers George (Veronica), Joe, Ferdinand, Edmund (Agnes), Raymond (Jeannie); her sisters Marie (Louis) Rolves, Alvina (Francis) Luitjohan, Alice (John) Luitjohan, and Sr. Mary Judith, ASC. In addition, two aunts, Sisters Mary Gerva and Johanita Toennies and two great aunts, Sisters Rose and Augusta Klostermann, all members of the ASC community, preceded her in death.

She is survived by her brothers Cyril "Pete" (Jane) Korte, by Jerome "Dick" (Clara) Korte, by nieces and nephews, and by members of the ASC community.

Visitation will be from 12:30 p.m. until 2:00 p.m. in the Chapel at Benedictine Living Community, 726 Community Drive, Belleville, IL, on September 12, 2022. Blessing of cremated remains and sharing of memories will begin at 1:00 p.m.

The Funeral Mass will be at 2:00 p.m. Immediately following Mass, the funeral procession will travel to the Convent Cemetery at Ruma, IL, for burial.

Adorers of the Blood of Christ
United States Region