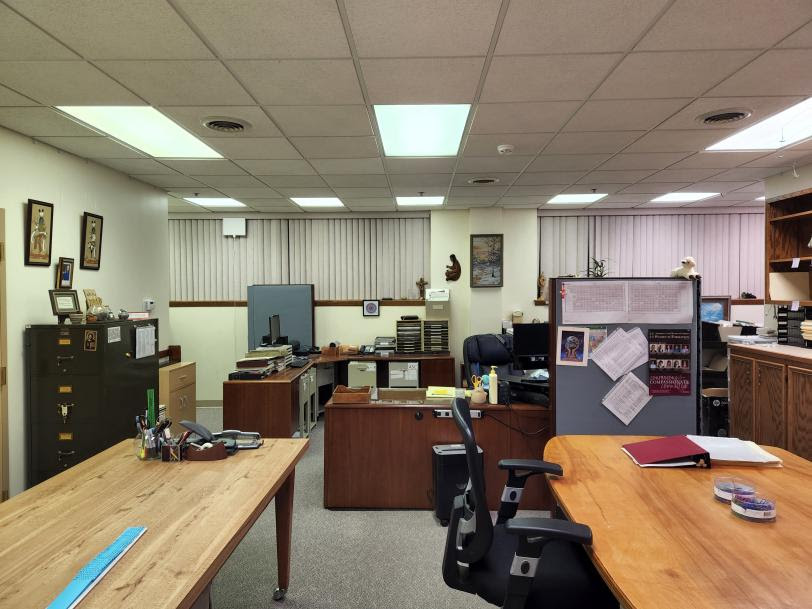 On Tuesday, August 16, Brianna Southworth and I, the two archivists for the U.S. region, participated in a small CARA (Center for Applied Research in the Apostolate) focus group to share ideas about the state of archives for religious communities. In the fall, both Bri and I had filled out a CARA survey for archivists, so we were invited to be part of the focus group.
Facilitated by Patricia Wittberg, SC, the group had a lively conversation about the future of our congregational archival collections. We were encouraged to share our challenges in creating and/or maintaining an archive, plans and budgets, and the resources we need to maintain what we have. Most of the participants addressed a common concern about the future of our archives. A few of the participants are in the process of creating an archive from a jumble of documents; two are in the completion stage and are planning for sites to house their collections. Many congregations are hiring lay, professionally trained archivists, sometimes pairing them with a seasoned community member who knows the background and history.
When Pat asked about what we needed, responses ranged from more support and understanding from leadership to increased collaboration. "Increased collaboration" seems to be key right now, as some congregations are working on collaborative sites for several communities' collections.
A unique feature of our U.S. region archives is the location of two sites; Ruma houses the oldest U.S. documents and artifacts while Wichita contains the Columbia archive as well as the Wichita. At the end of July, Ellen Pierce, an archival consultant, spent several days in Wichita with Bri and me to suggest directions for our future. Ellen suggested new organizational methods, future policies, and guidelines, all of which will be helpful in better preserving our documents and artifacts.
Our archives are one of the repositories for our charisms, legacy, and future directions, once we learn how to access and interpret them. Aware that we are in a long line of careful and talented archivists, Bri and I are doing our best to cherish and preserve what has been handed down as our legacy.