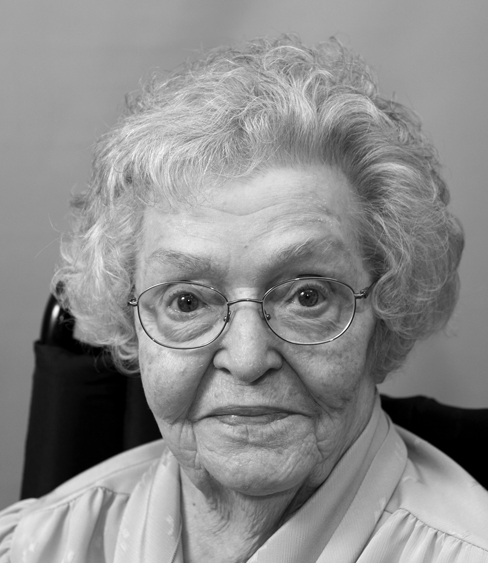 Sister Florence May, ASC died Tuesday, Sept. 29, 2015. She was 101 and spent 83 of her years as a professed Adorer of the Blood of Christ.
She was born on a farm near Garden Plain, Kan., on Jan. 13, 1914, the fourth of 11 children of Peter and Elizabeth (Stuhlsatz) May.
She entered the convent at Wichita, Kan., at age 16, in August, 1930, pronounced first vows on July 31, 1932, and final vows on Aug. 10, 1937.
She earned a bachelor's degree in education at Northwestern State Teacher's College in Alva, Okla., in 1943 and a master's degree in education at Marquette University, Milwaukee in 1954.
Her various ministries took her to Kansas, Oklahoma, New Mexico, Maryland, Italy, and Korea. They included teacher of primary through college-age students, postulant director, Sacred Heart College dean of women, principal in both rural and city schools, choir member and director, local community coordinator, Wichita diocesan school supervisor, provincial councilor, CCD director and workshop presenter, and staff member in the Better World Movement international community. She also worked to help establish an ASC foundation in Korea.
Sister Florence moved to the Wichita Center in 1998, remaining active and involved as long as she could.
She was preceded in death by her parents, an infant brother who died at birth, and her other siblings Jacob, Elizabeth, Aloysius, Nicholas, Carl, Marie, Clara, Peter, and Francis. She is survived by nieces, nephews, great-nieces, great-nephews, and her ASC community.
A wake service on Oct. 2 and a funeral Mass on Oct. 3 were held at the Wichita Center. She was buried in the community cemetery.